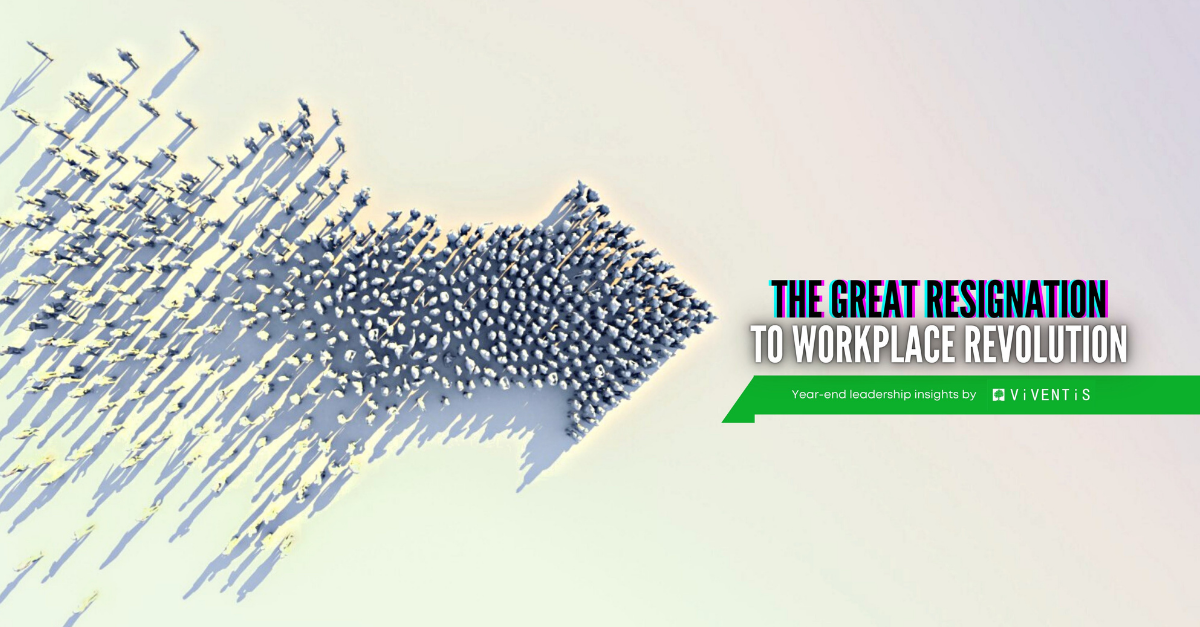 The Great Resignation to Workplace Revolution
As the world now recovers and heals from the pandemic, the future of work has become the most contentious topic today. With many angles borne out of a myriad of perspectives, it sparked a modern-day revolution redefining how and where jobs are done - a workplace revolution.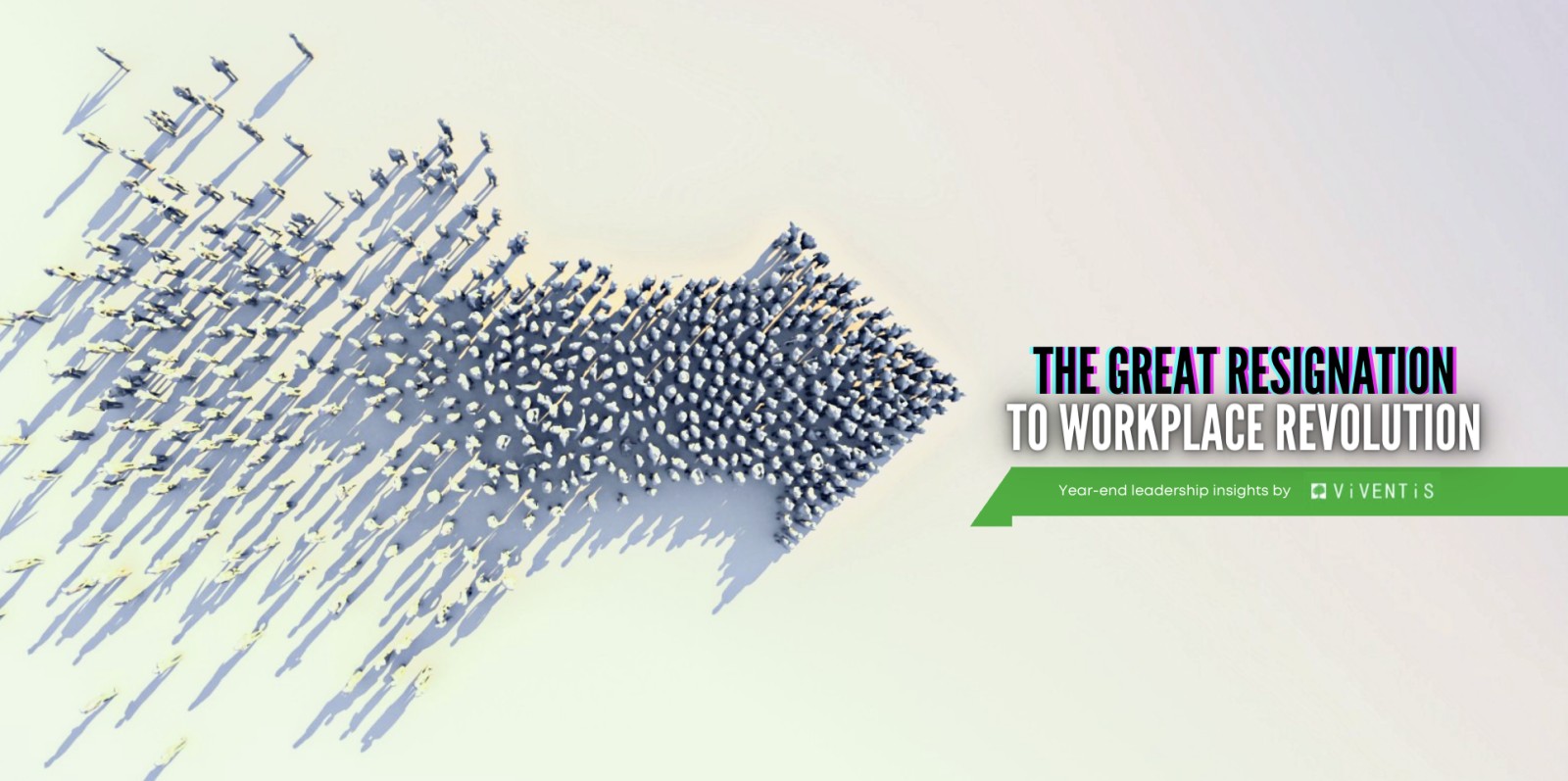 COVID-19 has dramatically propelled organizations to transform sooner rather than later to survive. While it may be a pivotal event in accelerating the future of work, its damage and disruption is something that cannot be ignored. The Great Resignation of 2021 has further added fuel to the fire in the current workplace issues. It has put senior executives at a serious crossroads as millions of employees worldwide are leaving their jobs. In the Philippines alone, Deloitte reported that 45% of the Filipino workforce is considering leaving their employer. A survey by Microsoft highlighted that 54% of the workforce feels overworked while 39% feels exhausted. The World Economic Forum cited that 48% of global workers are already seeking new employment opportunities.
The data itself speaks volumes. Such "mass exodus" has put leaders on the spot - struggling on how to address the unexpected consequence as most don't truly understand why their employees are leaving in the first place. The stance on the future of work may be optimistic, but the fact remains that the future of work is at the brink of the next phase.
Employee well-being will be the most critical facet in the future of work. People have reprioritized their lives due to COVID-19. Some have made major career shifts, some have allotted more time and effort into their personal experience to achieve work-life balance. In these trying times, leaders need to be in close (virtual) proximity to drive greater empathy and support to their employees.
Given the evolving needs and demands of employees, this entails a critical preparation for the reset of a new work, workforce, and workplace. As part of Viventis' 20th anniversary celebration, we joined forces with Deloitte Consulting Group Philippines last October to give leaders a rundown of the best practices and frameworks of redesigning and re-architecting work through the Leading the Shift from Survive to Thrive webinar series. Four key dimensions were discussed to guide leaders in piloting a fundamental shift from a survive to thrive mindset and address persistent challenges: (1) Future of Work; (2) Future Organization; (3) Future Leaders; and (4) Future Employees. Here are relevant insights to help you steer your organization forward:
Thriving in the accelerated future of work
The future of work is more than just technology. Organizations have recognized technology as one of the vital pieces of the pie, a powerful driving force to help them navigate the new world of work. The other key piece? None other than us humans and our experiences. Deloitte underscores the future of work as making work better for humans and humans better at work, with humans working productively with technology. Gone are the days when technology was feared that it would make human workers obsolete. With the shift in priorities, technology is now considered as an integral component that will augment and empower human capabilities.
77% of CEOs say that their digital transformation significantly accelerated due to the pandemic. Doing everything digitally from working remotely, attending Zoom meetings, and other transactional tasks have become the 'new normal.' This eventually took a toll on the well-being of the workforce - people are working more than usual and cases of burnout are more prevalent than ever. As the line between work and life becomes more blurred, there is a need to recalibrate the concept of work-life balance and emphasize further the humanization of work.
Leadership in Action:
Prioritize your people's health and well-being and build trust & confidence to make them feel that they belong and are safe.
Develop initiatives that will enable your people and technology to collaborate more efficiently.
Identify key skills and capabilities, drive upskilling programs, and curate personalized experiences to keep employee morale and engagement high.
Build adaptive and flexible workspaces by providing the relevant technology and tools, and giving your people the freedom to choose where and how work gets done.
Future organization: Adaptability and transformation
The way an organization is structured can bring impact to business performance and employee productivity. Working in silos or implementing a formal and matrix structure can impede decision-making, provoke workplace politics and conflicts, and make communication more complicated in the long run. In the future of work, organizations must be adaptable and flexible to purposefully innovate at speed, drive modern people practices, and enable agility through an empowered network of teams. Focusing on profit as a measure of stability is not a practical way to tread through uncharted waters, but being more adaptable and more purpose-driven can create extra value in driving change.
Applying organizational adaptability allows a proactive approach to increase throughput, produce safer products or services, cultivate a happier work climate through flexible and agile teams, and deliver quality output to avoid problems. What works for other organizations may not necessarily work for your organization so it's important to take steps cautiously and discover how you can shift the organization, so you can be ready for any unforeseen changes that may arise.
Leadership in Action:
Implement policies and governance and customized talent journeys to efficiently manage talent with different mindset and goals.
Define new processes, roles, and reallocation of resources to help streamline your operating model when the need arises.
Train the organization through coaching and tooling techniques as well as activation of agile practices.
As a leader, become more equipped with the necessary mindsets and capabilities to transform yourself and lead the organization in a new light.
Future leaders: Leading the new normal
2 years into this pandemic, leaders are still challenged with uncertainties in both their personal and professional lives. Leading through a crisis is definitely not an easy feat as keeping the business afloat while managing your employees, stakeholders, and various issues can be a struggle. But even in the face of disruption, Deloitte revealed that most leaders are doing better than most and these leaders believe they are thriving more than just merely surviving. Human-centered leadership is a new imperative designed to balance both performance and the ability to be empathetic. In these unprecedented times, leaders are not just individuals who merely lead and manage, but they should also be considered as a friend or counselor who can give emotional support to their people.
In a human-centered leadership, having a virtual-first mindset is also important to better understand how the people you lead respond to the rapidly increasing digitalization at work. Maximizing both the physical and digital environments is also a tactic to promote collaboration and culture-building within your teams, while actively listening to the preferences and needs of your people.
Leadership in Action:
Empathy is a key quality in the

new leadership soul

.
This includes supporting your employees in every step of the way, embracing resilience, and encouraging a positive mindset to help your people think in terms of success rather than failure.
With the various expectations, rethink how you can bring the work to the people instead of bringing people to work, how to improve and amplify employee well-being, support your people to 'disconnect' in an increasingly virtual world, and how to repurpose the workplace of the future.
Future employees: Changes in employee-employer relationship
The employee-employer relationship continues to evolve, especially in the midst of the global health crisis. Deloitte highlighted that 83% of executives believe that workers will gain greater independence and influence relative to employers in the future. On the other hand, 63% of workers think their relationship with their employers will either become stronger or stay the same. Such responses had gaps needed to be addressed which are primarily rooted in preparedness, leadership readiness, and external factors such as talent supply and government impact. The future of the worker-employee relationship can rely on multiple futures that propels the organization to shift from surviving to a thriving strategy.
The different futures can elicit dynamic responses but in an unpredictable world, the evolving worker-employee relationship must be fostered in the context of applying purpose, cultivating potential, and sharpening your perspective in order to thrive as one. It is our responsibility as leaders in choosing and understanding the possibilities ahead so one can steer the organization onwards and upwards, while pushing for further growth in the face of uncertainty.
Leadership in Action:
Beyond understanding and addressing your people's needs, ponder on the values that are fundamentally constant with every initiative you launch.
Create good and sustainable jobs along with training and development focus to help boost business.
In a next level perspective, re-architect work to make it more meaningful and purposeful for your people to heighten productivity and engagement.
Unleash the essence of purpose by working together with your people and co-create purpose to bring value and pursue new possibilities.
Today's workplace revolution is a precursor of the new future of work. To thrive in this new landscape, consider these three priorities: First, be intentionally flexible by having a clear perspective on what you and your organization want to achieve. Second, bring greater focus on well-being and skills to unlock potential and achieve bolder outcomes. Third, lead and manage with empathy by balancing EQ and IQ in decision making and showing transparency to enable employees to aspire more for the greater good.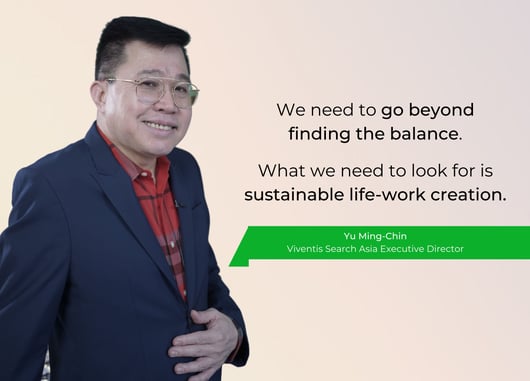 Once your priorities are set, advocate for a more impactful future by going beyond finding balance and pursuing a more sustainable life, investing and adopting the right technology, and seeing the bigger picture through a holistic approach. It is important to take these aspects and start a discourse from an HR, management, and board-level to deep dive into a new mindset and look at the right formula to move the organization and mankind forward.

How are you benefitting from the workplace revolution and what does this mean for the future of work? It can be unique to every leader, every organization, every individual. As we look forward to 2022, the key to thriving is focusing on the power of humanity to unleash human potential, creating lasting value for your people and stakeholders, giving importance to overall well-being, and moving beyond the Great Resignation through the cultivation of opportunities for growth.
Related Articles
The future holds a series of unforeseen events, challenges and opportunities. This fact was very...
While most predictions on the future of work have been accurate, it has also been accelerated....
We are in the age of digital transformation, and the pandemic along with its effects intensified...