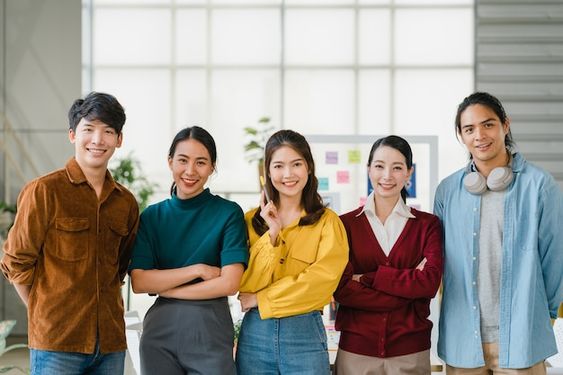 Finding the Right Hires No Matter What the Industry
What is an Industry?
An Industry is a collection of businesses that are associated with their primary business activity. Companies are classified into an industry based on the source of their largest sources of revenue.
Companies are classified into industries depending on the major product they manufacture or sell. This generates industry groupings, which may subsequently be used to separate businesses from others that engage in various activities. Organizations in the same business can also be compared to determine their relative appeal.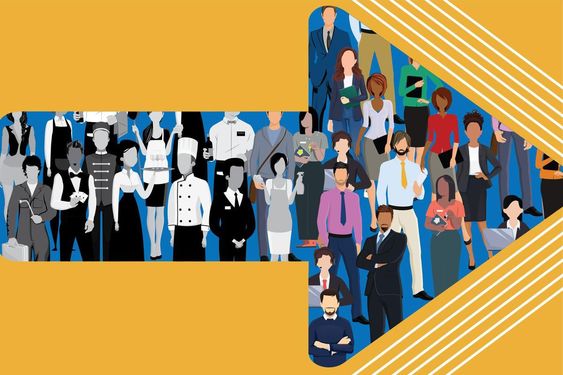 Why Hiring the Right People for Each Industry is Important?
A variety of factors influence whether a firm will succeed or fail. These include creating a brilliant idea, being meticulous in its implementation, predicting market fluctuations, and correctly promoting it to consumers.
Hiring an employee is almost always a gamble, as they can either be a huge benefit to an organization or a drag on both the company and their coworkers if they are not a good fit.
How to ensure that you have hired the right person?
Diversity is a significant priority for organizations of all sizes, particularly those that must communicate with clients from other countries. Every business must establish its own priorities while keeping in mind how it runs in actuality. Hiring people that think outside the box may be more essential for those who are more concerned with training and internal growth. In the latter category, employing people with several years of experience might prove more important in the effort to minimize the potential for error.
Find out how Viventis Talent Attraction Experts wins the war for talents by reading from our insights hub.

Why You Should Avoid Hiring That Potentially Toxic Rockstar
When it comes to hiring, most businesses have the same goal: find the best candidate for the position and give them an offer they can't reject. This approach makes sense, and it's probable that you've been using it for a long time.
However, according to a new Harvard Business School (HBS) study, this may be the incorrect way to go about hiring. According to the study, instead of looking for the company's next rockstar employee, employers would be better off ensuring that the rockstar is not also a toxic worker, defined as someone who participates in destructive conduct to an organization.
Even if it meant utilizing the most time-consuming recruiting procedure imaginable, it would be in your best interest to value quality above quantity.
It will be exhausting, but the end result will be absolutely worth it.
How to identify toxic candidates?
1. Get to know the person, not the resume - The first step in recognizing potentially harmful habits is to get to know the person behind the résumé. Examine applicants in a relaxed setting when their genuine personality can shine through. Inviting candidates to a networking event linked to their sector might disclose more about their personalities.
2. Screen for the right (or wrong) things - Screening is undoubtedly the most critical component of the recruiting process since it guarantees that time is spent interviewing and getting to know only the most qualified job prospects. What should employers look for when spotting toxic employees?
According to the HBS study, overconfident, self-centered, productive and rule-following employees were more likely to be toxic workers.
3. Test before you hire - People don't purchase a brand new car without first taking it for a test drive, so why hire an employee without first putting his or her capabilities to the test? According to a 2015 Aberdeen research report, companies that use pre-hire evaluation data are 24% more likely to have a higher percentage of employees who exceed performance expectations.
Pre-hire tests help employers not only discover top-tier candidates but also potentially problematic workers. To help spot a possible problematic hire, use a tool like Criteria Corp to analyze everything from a candidate's demeanor to his or her expertise and abilities.
4. Make hiring a collaborative process - Two (or more) heads are usually better than one when it comes to hiring. A coworker, for example, may discover something that went overlooked in the initial round of screening. Video interviews can be easily recorded and re-watched, as well as shared and commented on with colleagues. The more individuals who are involved in the recruiting process, the more likely companies are to catch (and avoid) toxic workers.
5. Ask questions that reveal toxic answers - Most candidates have a prepared response for standard interview questions such as "Why should we hire you?" or "Where do you see yourself in five years?" But it's the unexpected, forced negative questions that reveal the most about a candidate and their toxicity level. Questions like, "Why shouldn't we hire you?" or "What did you dislike most about your previous company/position/boss?" are likely to elicit more candid responses.
In retrospect: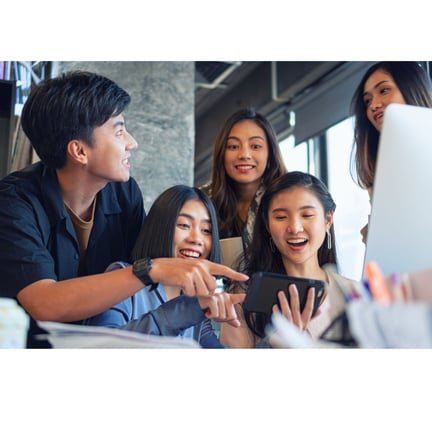 Although it is critical that you pick your candidates wisely, it is also essential that you practice discernment. Because not everything is black and white, it's to your best advantage to broaden your worldview and have an open mind when it comes to selecting the ideal people for your company. It's also important that you embody the values and characteristics you want your company to be recognized for and remembered for.
Example of an Industry: Service Industry
A service industry is any industry that generates largely intangible value, such as customer service, management, advice, knowledge, design, data, and experience. Service industries are becoming a greater component of economic production in advanced nations, relative to other industries such as manufacturing and agriculture.
Numerous industrial categories exist in modern economies. Industry classifications are often divided into bigger groups known as "sectors."
A sector is an economic area in which enterprises engage in the same or similar commercial activity, product, or service. It can be a huge cluster of enterprises engaged in similar commercial operations, such as natural resource extraction and agriculture.
Viventis Search Asia has 20 years of industry expertise and works directly with our customers to help them employ the appropriate individuals and establish a future-proof workforce. We strive to continue the improvement of human capital through technology-driven solutions to help our stakeholders navigate the ever-changing market, fueled by our desire for agility and innovation.
Our workforce management solutions and career technology platforms enable your company to overcome business obstacles and achieve your most desired long-term and short-term goals.
Related Articles
Companies are in competition, not just for clients but for competitive talents. Recruiting for...
Executive Search is a category of talent acquisition that focuses on obtaining extremely competent...