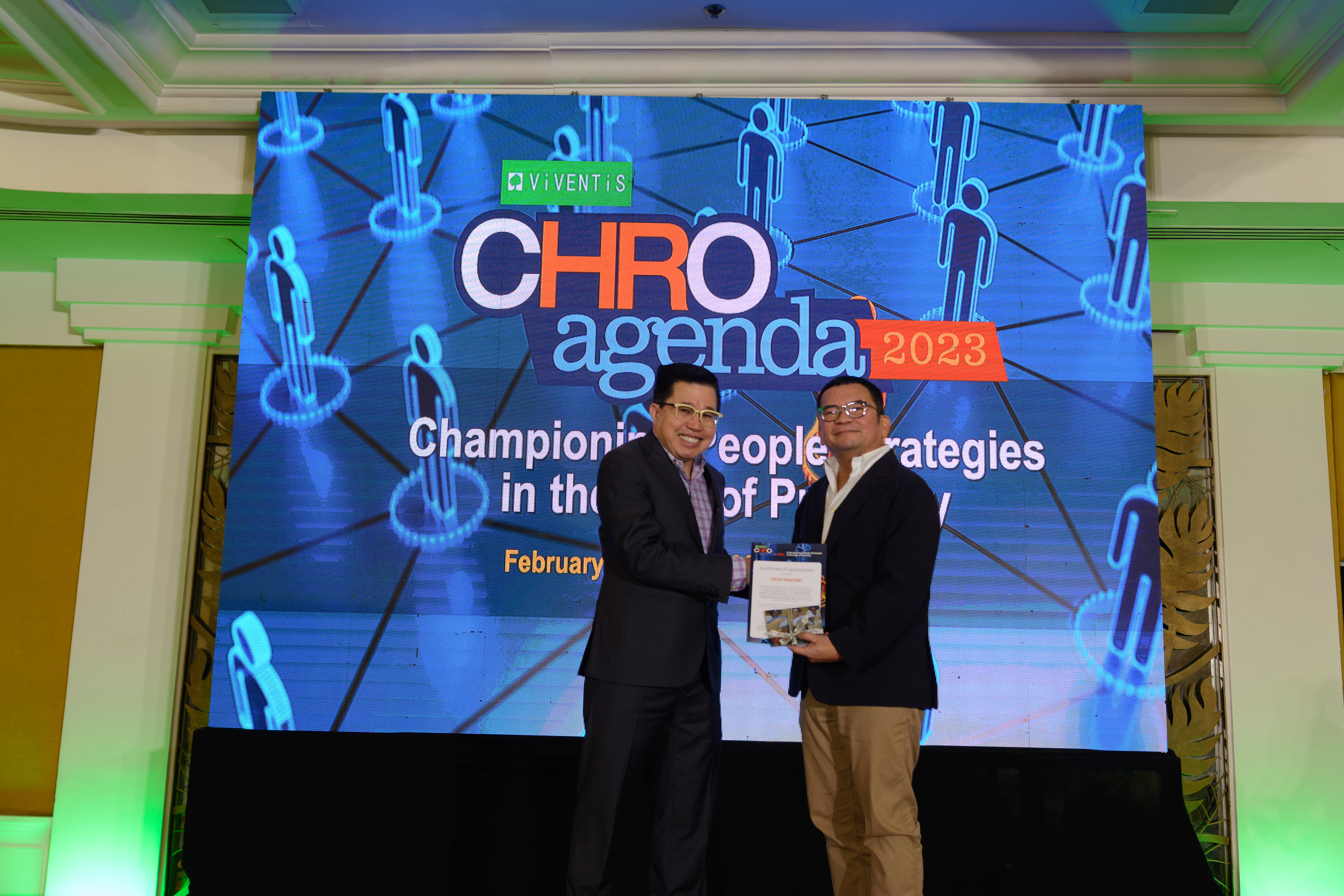 CHRO AGENDA 2023: Championing People Strategies in the Age of Precarity
For the longest time, human resources were working behind the scenes as compared to other departments like sales or marketing, but, as a result of the COVID-19 pandemic, our unsung heroes are now in the spotlight, as they are the forerunners in mitigating the challenges that we have faced over the last three years.
The role of the CHRO is spearheading a new drive to build economic value in all aspects of labor management, from employee engagement to flexibility, benefits to mental health, and more. Organizations need people with the right abilities and mindsets to thrive, and while this is common knowledge among HR practitioners and any other professional, the pandemic's acute and long-term impacts magnified this realization.
Bearing these in mind, CHROs acknowledged and emphasized the importance of exercising proactiveness and initiative within the workplace if the goal is to achieve a sustainable future.
On February 8, 2023, Viventis Search Asia held their very first (but definitely not the last!) CHRO Agenda for the year 2023 and beyond with the theme "Championing People Strategies in the Age of Precarity," in which they tackled various topics revolving around the current state of the workplace, action plans we should exercise, and the future.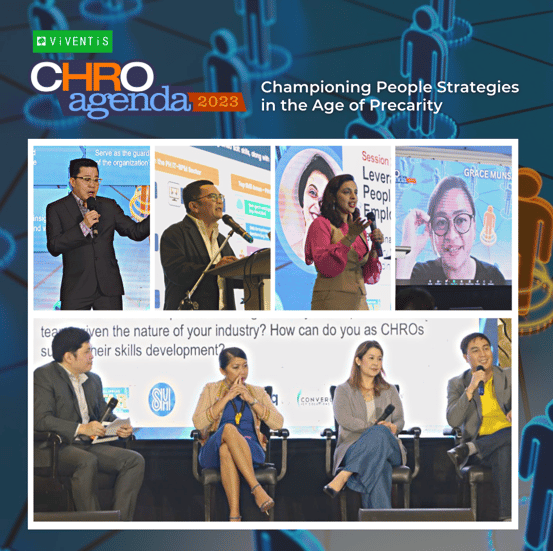 HR leaders including CHROs, and other professionals from highly esteemed companies from various fields listened intently to the speakers, including Viventis Search Asia's very own Executive Director, Yu Ming Chin, who officially opened the floor to the wonderful gathering and discussion.
A crisis is inevitable; it's not a matter of "if" but "when".
Because of the global pandemic, we were compelled to deal with not just new challenges but also critical issues in the workplace that we had previously overlooked–hence the birth of the Age of Permacrisis.
For the first time in ten years, we were abruptly reminded that anything can happen at the most unexpected time, and so it is in our best interest to always be one step ahead of any crisis that might happen. To be an effective and reliable Crisis Manager, it is vital to practice preparedness.
As the saying goes, "Prevention is better than cure." We don't need to stand by and wait for the next crisis to occur before we jump into action. Having a specialized crisis management team that is responsible for responding to and predicting emergencies even before they occur can be extremely helpful.
On Being a People Champion
During his opening remarks, Viventis Executive Director, Yu Ming Chin perfectly demonstrated his credibility as one of the most revered HR thought leaders and Career Advisors in the country as he talked about the importance of being a People Champion.
To be a people champion, we need to build genuine yet still professional connections with our team members. This kind of camaraderie among team leaders and employees promotes openness and transparency, allowing everyone to participate in finding solutions to challenges and ultimately improving performance.
Being a Chief Architect of the New Workplace
Building and developing a people-centric culture at an organizational scale takes effort, but this is an investment you should definitely make, as this would definitely generate long-lasting revenues.
To build and sustain a progressive and innovative workforce, the leaders must take the lead. An Evolved Chief People Officer must master and regularly practice the following principles:
Be a Listener - Spark innovation, build trust, and maximize commitment to positive change.
Be a Cultivator - Serve as the guardian and developer of the organization's culture.
Be a Storyteller - Turn information into actionable insights, using data to plan strategically and working to create a compelling narrative.
Be an Activator - Foster execution discipline, operational excellence, and financial and digital acumen with technology.
Be a Transformer - Redesign work so that talent can seamlessly connect with it and create an employee experience that meets the workforce on its own terms.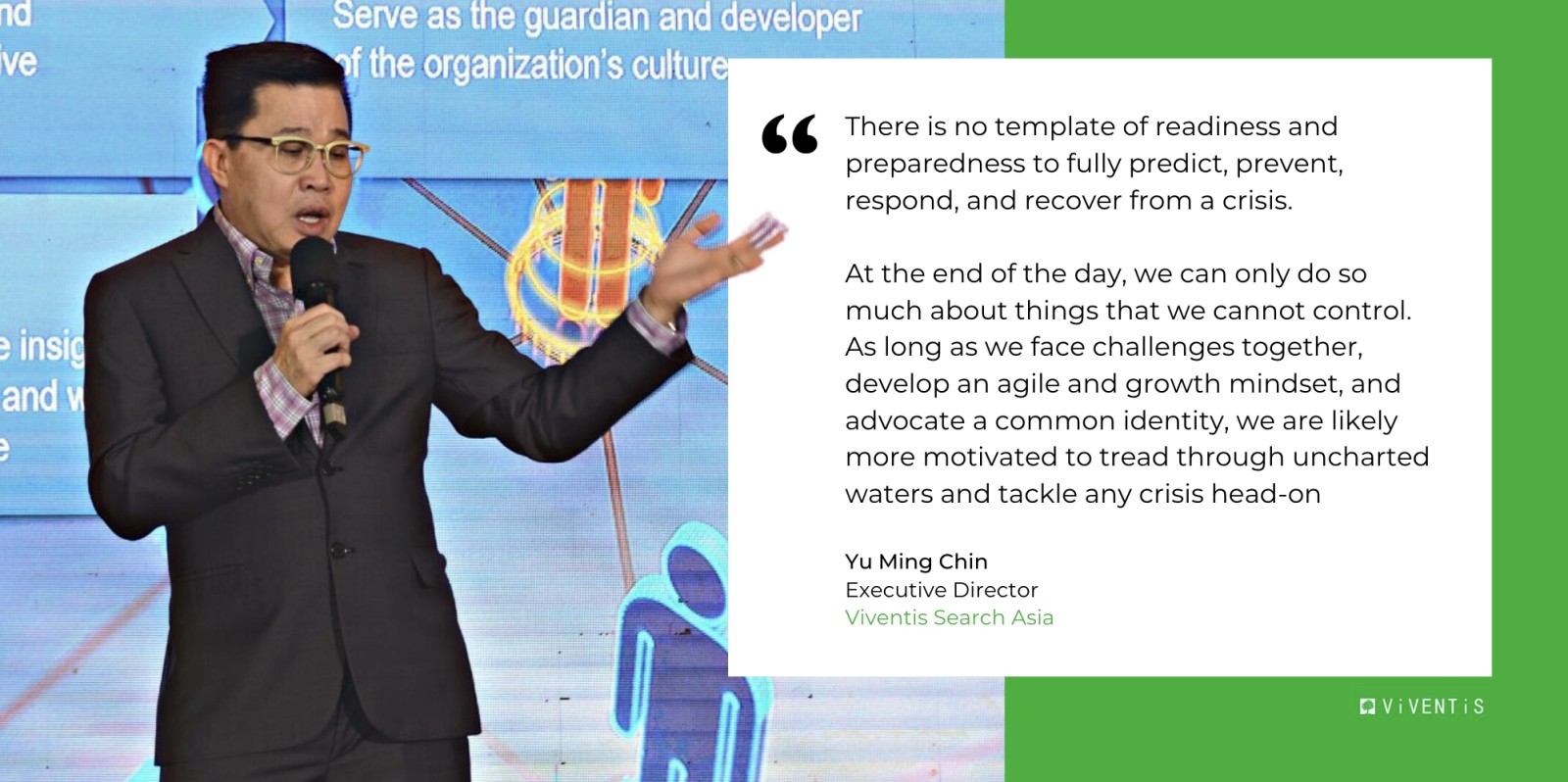 Leading Organizations in Endless Crisis
During his discussion, IBPAP's President and CEO, Jack Madrid, also graced the event's podium and shared his viewpoint and insights on the future of our workforce, particularly businesses in the IT-BPM sector.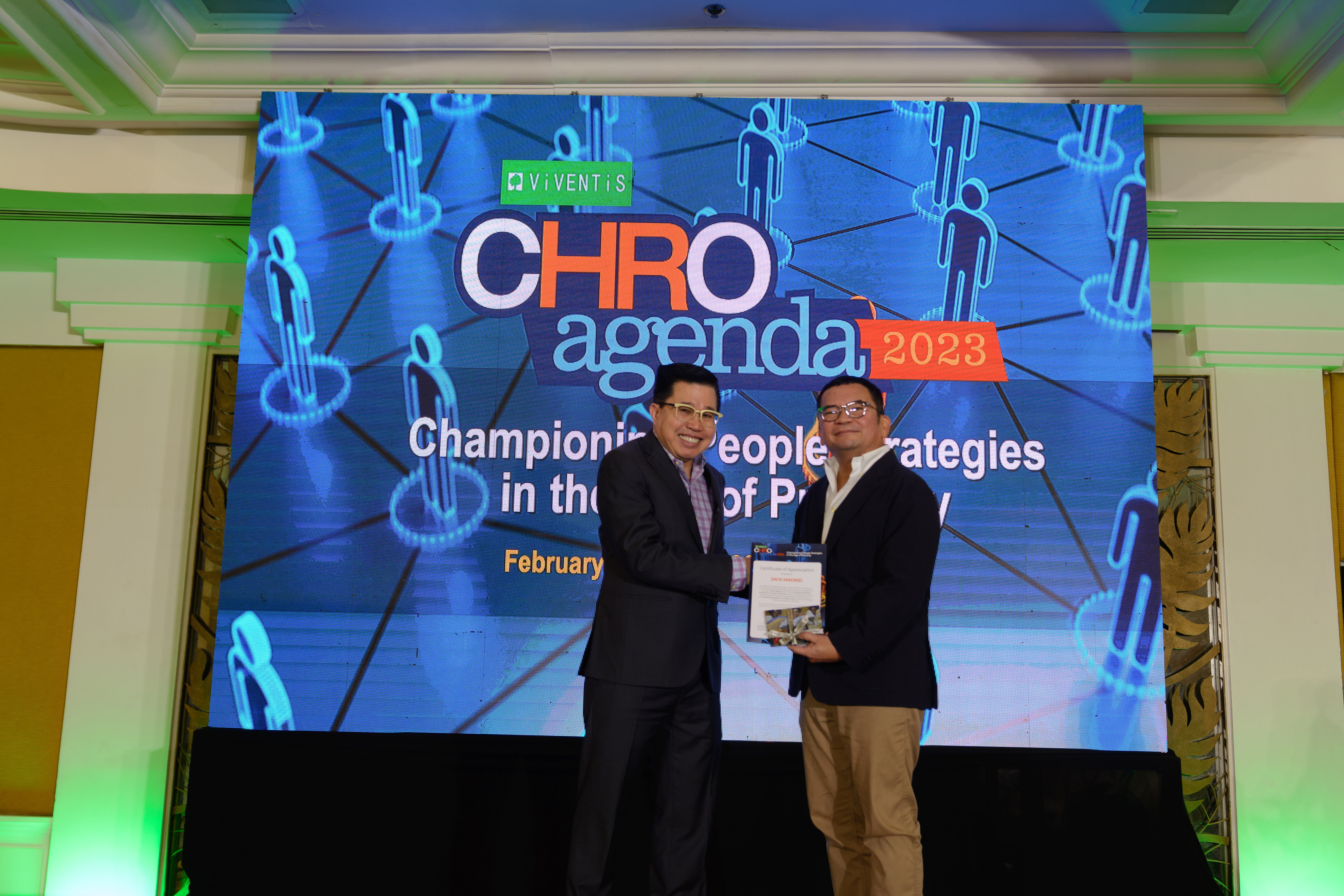 What will shape today's IT-BPM Industry:
Underpenetrated and untapped market segments are driving demand for global IT-BPM service delivery

Digital demand explosion creating unmatched growth potential for the global IT-BPM Services Industry

Severe talent demand-supply gap enhancing the need for global services delivery

Changing IT-BPM workplace delivery models

Focus on people, planet, and profits bringing ESG and Sustainability to the fore for global sourcing decisions
According to Jack, the following key global themes will define IT-BPM enterprises globally, drive growth, and set the path for the next generation of the sector, which is vital for both organizations and team members.
Philippine-Specific Talent Challenges
Addressing these key gaps is essential to an organization's success because it not only leads to a more productive and efficient workforce but also fosters innovation and growth within the industry. Ultimately, addressing key gap areas helps to create a more robust and sustainable talent pipeline, which is crucial for the long-term success of any industry.
Here are some of the challenges that IT-BPM and other industries have to overcome:
Quality and employability for the majority of skills areas, particularly entry-level job roles.
Scale, competency, and proficiency- are key issues for the high-skilled or niche job areas, such as digital skills-cybersecurity, data science; healthcare specialists.
Upskilling/reskilling of talent is largely done by companies as per their needs. However, this needs to be complemented by HEIs and training institutes in alignment with the Philippine Skills Framework (PSF) reflecting industry needs
Talent initiatives need to be well coordinated across multiple government agencies, to achieve effectiveness and overcome budgetary constraints. Also, there is a need to have a robust governance and tracking mechanism for every initiative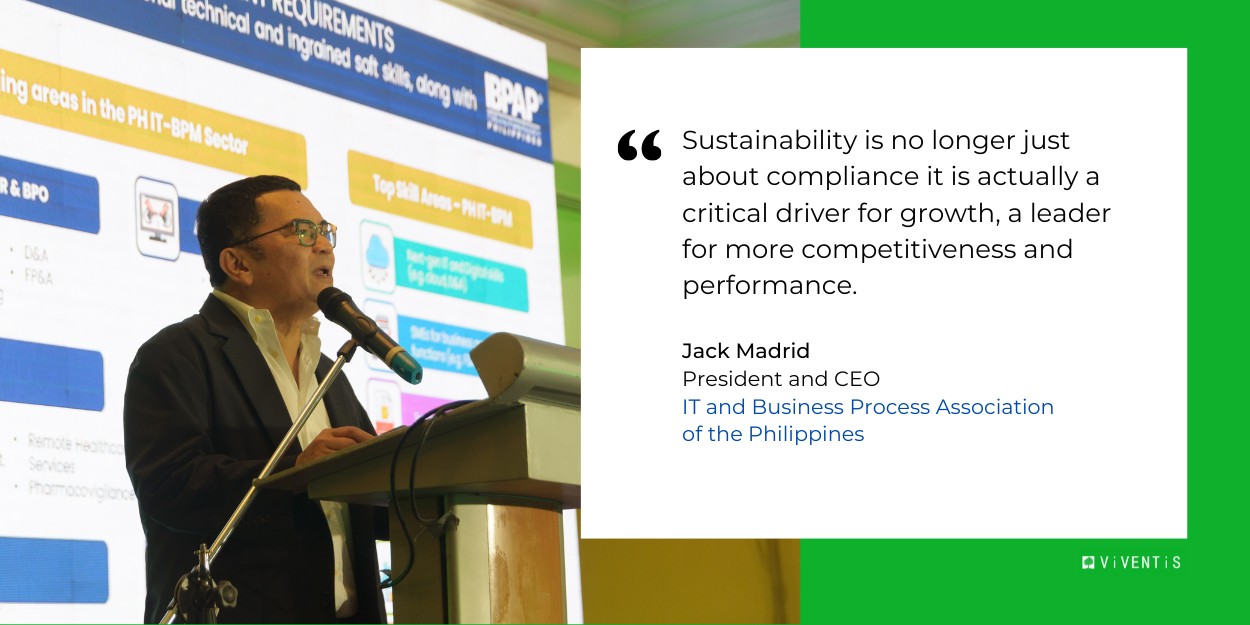 In today's fast-paced and highly competitive marketplace, industries must constantly innovate and adapt to stay relevant. This requires a highly skilled and agile workforce that can quickly adapt to new technologies and business models. That is why talent development is crucial to fostering a future-ready and ever-evolving workforce.
A future-ready and ever-evolving workforce is essential for industries to remain competitive and achieve long-term success in today's rapidly evolving marketplace.

Related Articles
In today's rapidly changing business environment, the role of Human Resources (HR) has become more...
We are in the age of digital transformation, and the pandemic along with its effects intensified...
Effective Talent Development requires a high level of energy and commitment on the part of the...