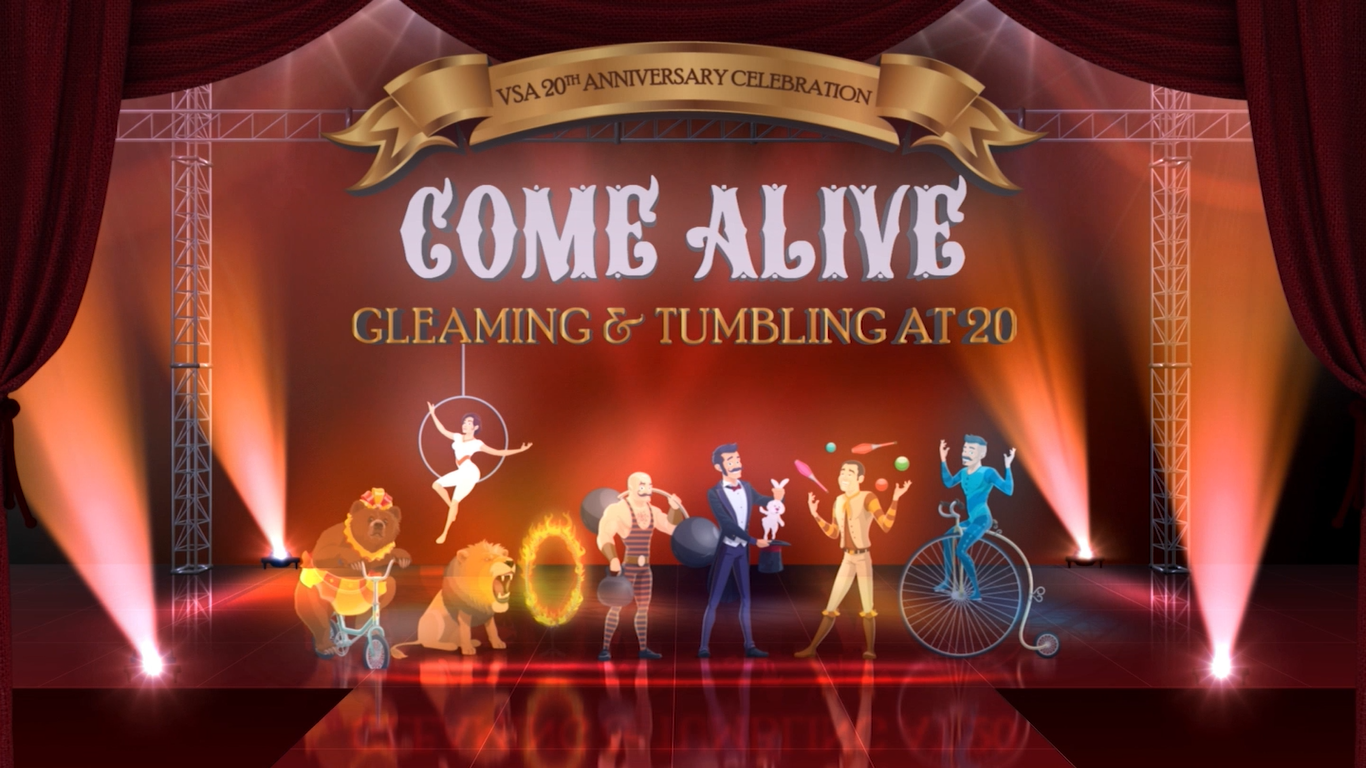 Come Alive: Viventis Search Asia 20th Anniversary Celebration
The past 20 years were a monument of hard work, grit, and resilience for Viventis Search Asia as a leading Human Capital Solutions firm. Notwithstanding the adversities faced in the previous years leading to the celebration, confronted with unforeseen circumstances caused by the global pandemic, the show must go on for us to raise the positive contagion within the organization.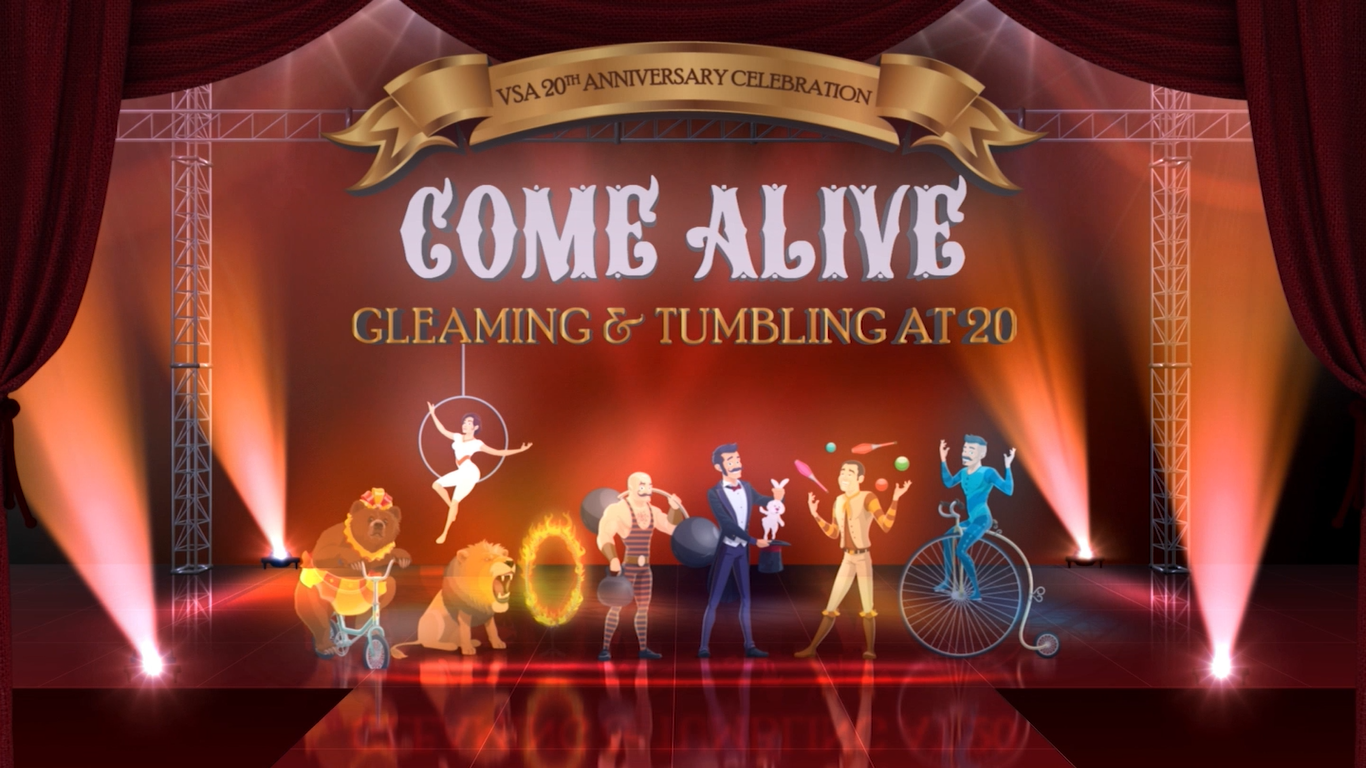 The curtains were raised on August 13, 2021, to celebrate Viventis Search Asia's 20th Anniversary, with the theme "Come Alive: Gleaming and Tumbling at 20!".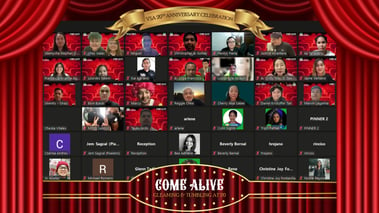 The grand celebration was attended by over a hundred Viventis employees and alumni, from the Philippines, Malaysia, Indonesia, and Singapore. Presence and video greetings from valued partners and sponsors made the occasion more special and significant for the whole community. Not to mention the surprise celebrity appearances and performances at the later part of the event.
Here are some event highlights that we wanted to share with everyone to extend the celebration:
The program went on to entertain and engage everyone with an online scavenger hunt featuring objects showing life in and out of Viventis which was led by Faith Magampon of the Talent Development Team.
The overall project lead for this initiative and onsite host for the program, Colin Signio, from our HR Department, and Howell Jimenez from our Talent Attraction team, graced the event with an energetic welcome, followed by a solemn prayer by Rhea Rodis who was one of our Service Awardees for the grand celebration, and opening remarks by Daniel Du, Viventis HR Head.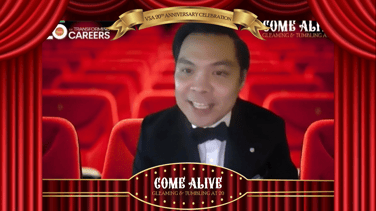 The occasion was made even more exciting with 20 raffle prizes and the circus-themed competition on "Best in Costume" and "Group Presentation". The entries were head-turning and the performances were jaw-dropping. The judging and awarding were led by our very own Mr. Ranvel Rufino and our very special guests, Liza Soberano and Enrique Gil who are two of the most in-demand actors in the Philippines.
Best in Costume Awards were bagged by Kris Aguilan and Howell Jimenez tying as 1st runner up, and Marvin Sisracon as the grand winner for the male category. On the female category, awards went to Mae Medina as 1st runner up, and to Astrid Buenafe as the grand winner.
Grand Winner (Male Category) - Marvin Sisracon

1st runner up (Male Category) - Kris Aguilan and Howell Jimenez

Grand winner (Female Category) - Astrid Buenafe

1st runner up (Female Category) - Mae Medina
While the best group performance 1st Runner Up was awarded to Group 4, consisting of the Solutions, Banking, Financial Shared Services, and Insurance (BFSI), Consumer, Retail, and Pharma (CRP), Property, Real Estate, Hotel, and Restaurant (PREHR), and Human Resource Team, and championed by Group 5, consisting of Central Resource Recruitment Group (CRRG), Industrial, Business Process Outsourcing, Accounting, and Singapore Team.

Winners for the group presentation
Grand Raffle Prizes

And the most important part of the celebration, the ceremony for Viventis Search Asia's Service Awardees.
Viventis was proud to present the people who have exemplified above and beyond service to the company and our trusted clients, and candidates over the years.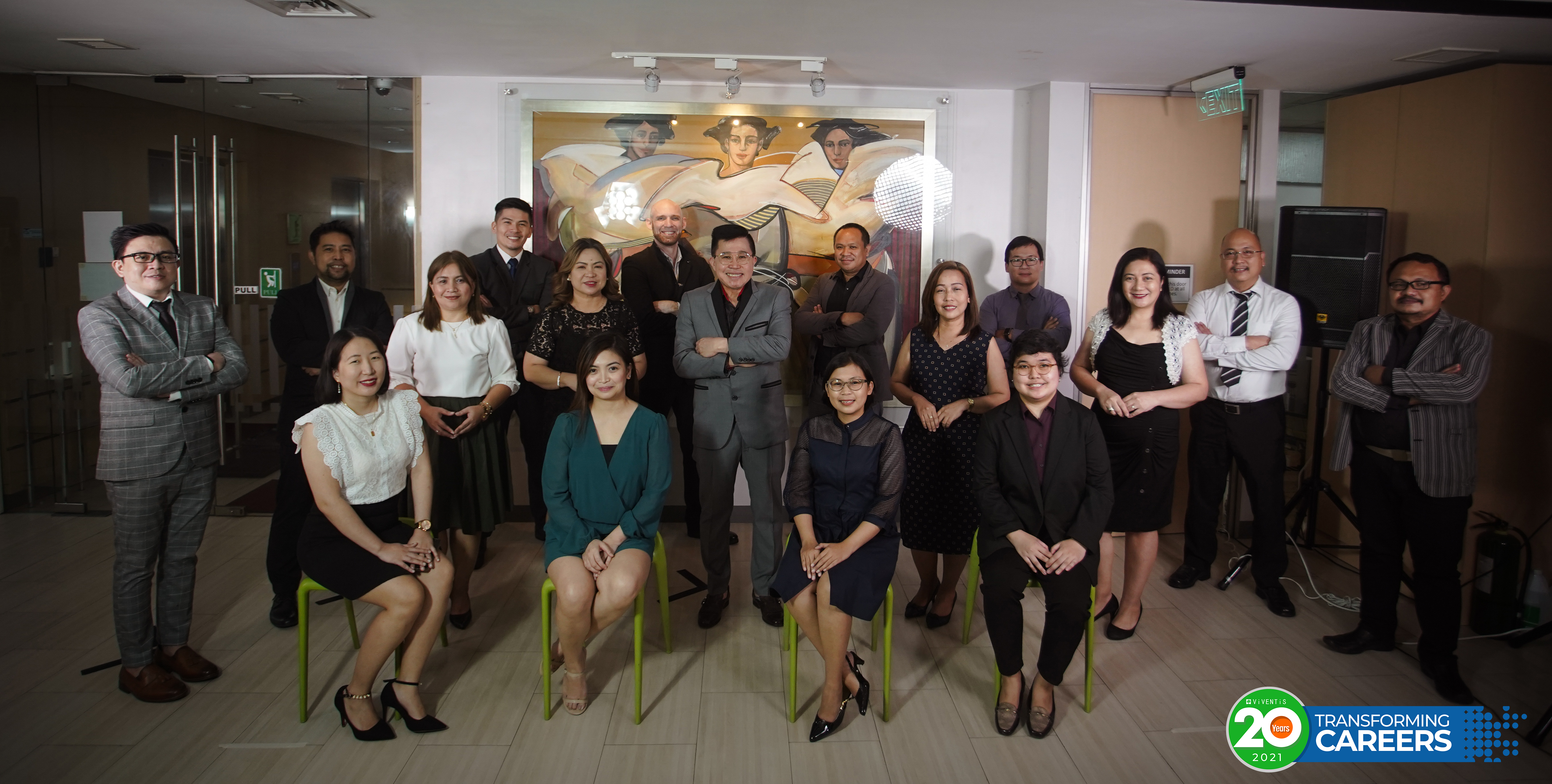 20-Year Awardees
Mr. Lope Francisco
Mr. Cerelino Gabat IV
Mr. Sherdan Sabularse

19-Year Awardee
Mr. Jose Rene Hagutin

18-Year Awardee
Ms. Maria Theresa Balana

17-Year Awardee
Mr. Ronald Aquino

16-Year Awardees
Ms. Menchie Diaz
Ms. Michelle Joy Banogon

15-Year Awardees
Mr. Kristoffer Aguilan
Ms. Erika Adriano
Ms. Yvonne Wong

12-Year Awardees
Ms. Rhea Rodis
Mr. Zandro Garcia

9-Year Awardee
Ms. Camille Bianca Razal

8-Year Awardees
Ms. Vernely Galac

7-Year Awardee
Ms. Jona Ferrer
Ms. Joy Espia

6-Year Awardees
Ms. Marie Jhun Villaflores
Ms. Precious Valine Pajarillo

5-Years Awardees
Mr. James Hargrove
Ms. Cristy May Seeping
Mr. Said Milza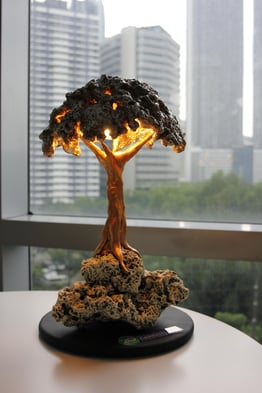 Each Service Awardee received a commemorative item, one of which is the Tree of Life, a sculpture by Mr. Glenn Cagandahan, a sculptor of folk imagery and subjects, and a consistent winner of national art competitions. This sculpture bears the symbol of Viventis as an organization. Read more about the Tree of Life sculpture here.
Our special thanks to our very own James Hargrove who bamboozled everyone with his online Magic Show.
And to the very special numbers performed by the Filipino artists Itchyworms, Mr. Gian Magdangal, and Mr. Angelzon Sabiduria who had sung meaningful songs, reminiscent of Viventis 20 years, Viventis says thanks!

Itchyworms singing their original song "The Life I Know"

Mr. Gian Magdangal singing "A Million Dreams"

Angelzon and Asha Sabiduria singing The Greatest Showman Soundtrack, "Rewrite the Stars"
The celebration will not be complete without the message from the Founder of Viventis Search Asia, Executive Director Mr. Yu Ming Chin, who has noted, "What we have done tonight and in the past, we have made it possible. We are re-writing our stars, beyond time, beyond age, beyond service awardees, beyond history as well."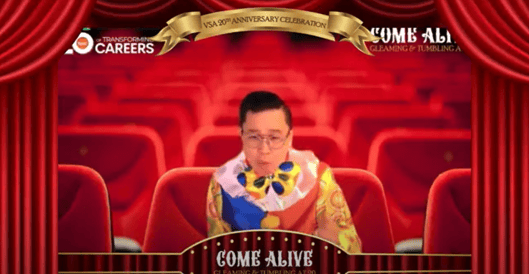 Greetings from Coco Martin and Ang Probinsyano casts cap off the celebration nicely and heartily.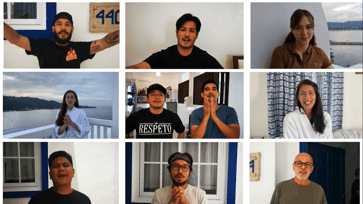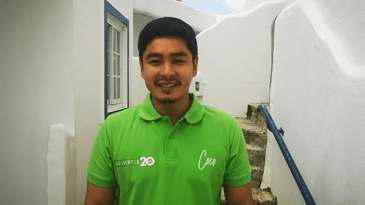 This event will not be made possible by our suppliers and valued partners.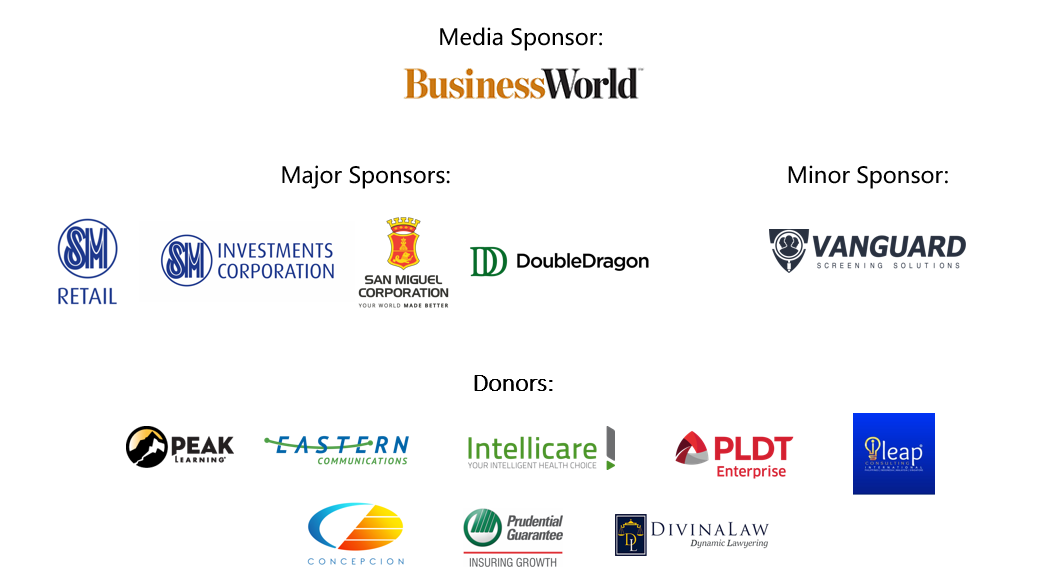 It is Viventis' conscious and intentional decision to make a grand celebration happen despite the ongoing health and economic crisis to spark a glimmer of hope that we can thrive through the adversities together, as a company, as a team, as a partner, and as a member of a community.
Cheers to this remarkable milestone and the many other celebrations to come!
Related Articles
When work from home or hybrid work was implemented, the majority thought that this would just be a...
November 22, 2022, Manila - Viventis Search Asia is awarded the Most Innovative Company of the Year...
You may be on your way to starting the journey towards a greater reset, but taking a step back and...