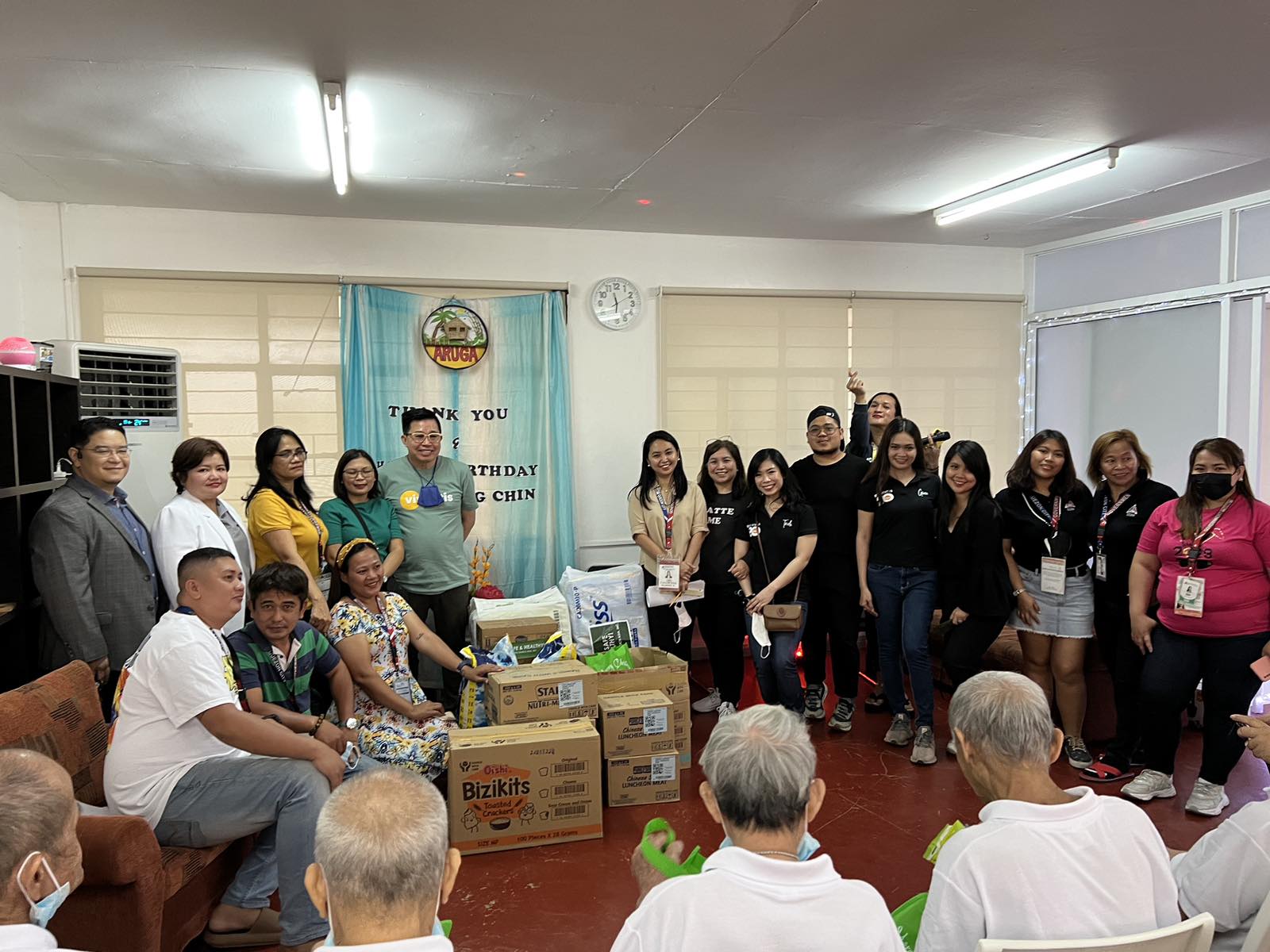 The Unwavering Commitment of Viventis Search Asia to Give Back
One of the lessons we've learned during the pandemic is that no man is an island and that we need a loving and supportive community to succeed. Another reality that we were compelled to face, while in complete isolation, is that we should value life more and not take it for granted before it's too late.
The pandemic has somehow helped us remember who we are; it has demonstrated the power of humanity, and that has given us the chance to dream that the entire world can change for the better.
And we can do so by taking the first step.
With those mindsets and resolutions in mind, we decided to kick off the new year by extending our generosity and spirit of compassion to the wonderful and brilliant kids of the Children's Joy Foundation, as well as the lovely lolos and lolas of Bahay Aruga. Yu Ming Chin, our Executive Director, also made the deliberate decision to celebrate his 60th birthday with the two organizations that he and the company hold dear to their hearts.
The team paid a visit to the Children's Joy Foundation on January 12, 2023, and had a great time playing fun activities with the kids. Each of them have unique and charming personalities that won over our hearts, especially after they presented an electrifying performance with their talents.
Everyone's faces were forever etched with smiles as they enjoyed each other's company. It was truly a wonderful and heartwarming time for everyone, so much so that no one even noticed how much time had passed. 
These are some of the sweetest messages from the Children's Joy Foundation's kids, in which they shared their thoughts and experiences during our visit:
"Hello po ako po si Junaflor. 18 years old. Ang experience ko po sa outreach na naganap ay sobrang saya at unforgettable. Sobrang gaan po sa kalooban na may mga tao pa rin talagang handang tumulong sa mga kabataang nangangailangan tulad po namin. Ang sarap po sa pakiramdam na kahit po sa maliit na bagay ay napasaya po namin kayo. Kami po, ako po sobrang napasaya nyo po. Laking pasasalamat po namin sa mga gifts at mga bagay po na inyong binigay sa amin dahil magagamit po talaga namin ito. Sobrang saya po ng outreach program na po na ito. I wish po maulit pa po ito at magkita kita po ulit tayo. Thank you po." - Flor
"Magandang araw po sa inyo. Salamat po sa pag bisita niyo sa amin dito sa Children's Joy Foundation po para sa inyong outreach po. Ako po si Andrea, 12 years old po at lubos po akong nagpapasalamat po sa tulong na ibinigay niyo po sa amin. Sobrang pong laking tulong nito sa amin pong pag-aaral at sa pang-araw araw po na mga pangangailangan. Sana po di po kayo magsawang tumulong po sa amin. Mahal po namin kayo at lagi po namin kayo isasama sa amin pong mga pangangatawag o pananalangin po sa Diyos. Salamat po ulit. Thank you po! " - Andrea
"Hello, I am Jacob at ang aking experience po sa outreach at masaya dahil maraming tao at halos lahat nakangiti. Na feel ko din po ang kanilang excitement ng bawat isa. Kaya muli po nagpapasalamat po ako sa inyo po sa pag support at blessing na binibigay niyo po saamin. Sana mas pagpalain pa po kayo ng Panginoon. Once again po, I am Jacob and God bless you more." - Jacob
After visiting the kids, it was the children at heart's turn to smile and enjoy a fun and memorable time with the Viventis family. On January 27, 2023, we were given the opportunity to visit the lovely lolos and lolas of Bahay Aruga, thanks to Quezon City Mayor Joy Belmonte. Just like their time with the kids, the team had such a wonderful time with the elderly, so much so that everyone has a big smile on their faces.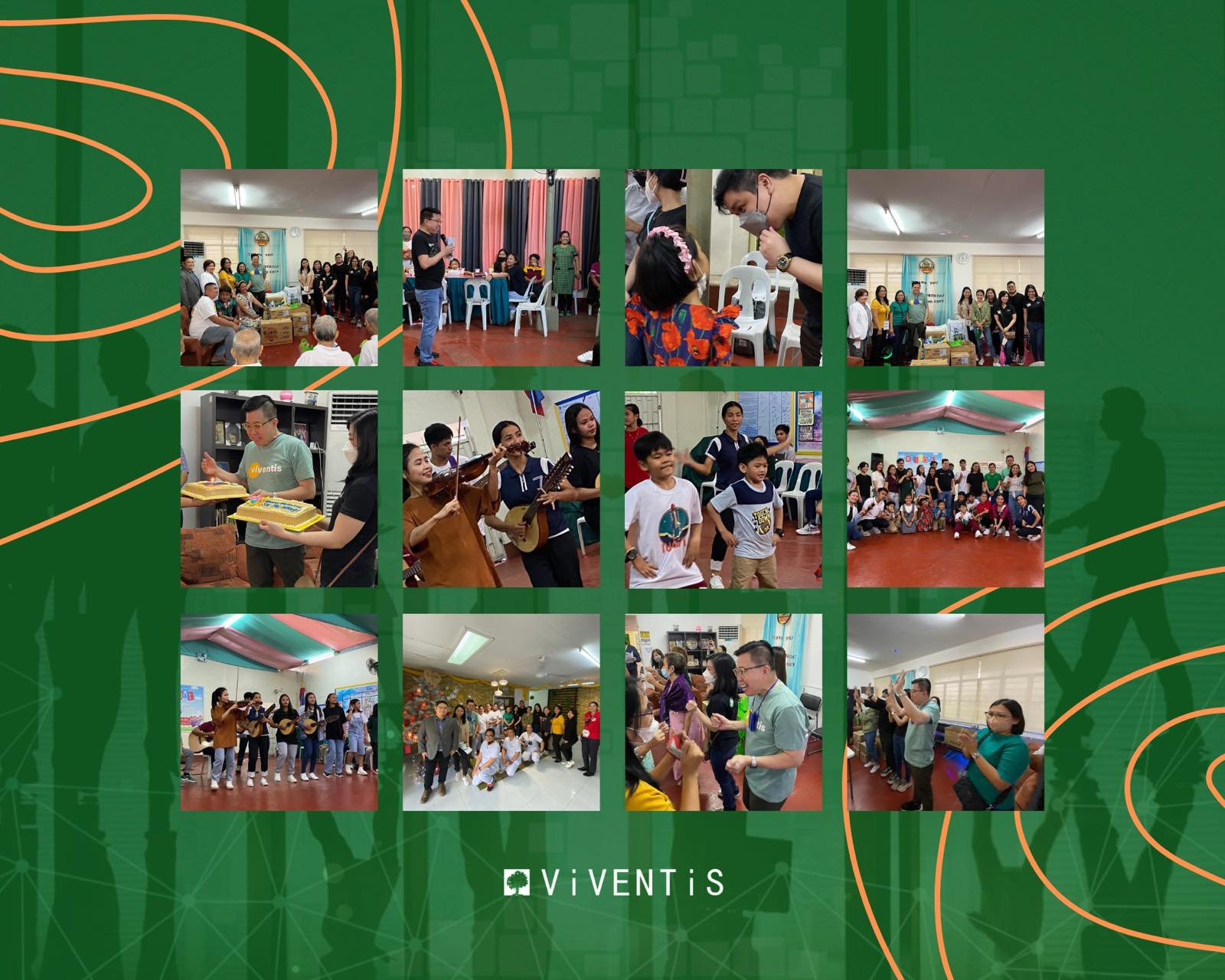 We organized a short program sharing a message of gratitude to the elders of Bahay Aruga and in return they also showcased their talents and wowed everyone in the room with their wonderful performance. It was heartwarming to have them interact, sing along and enjoy playing short games with our team.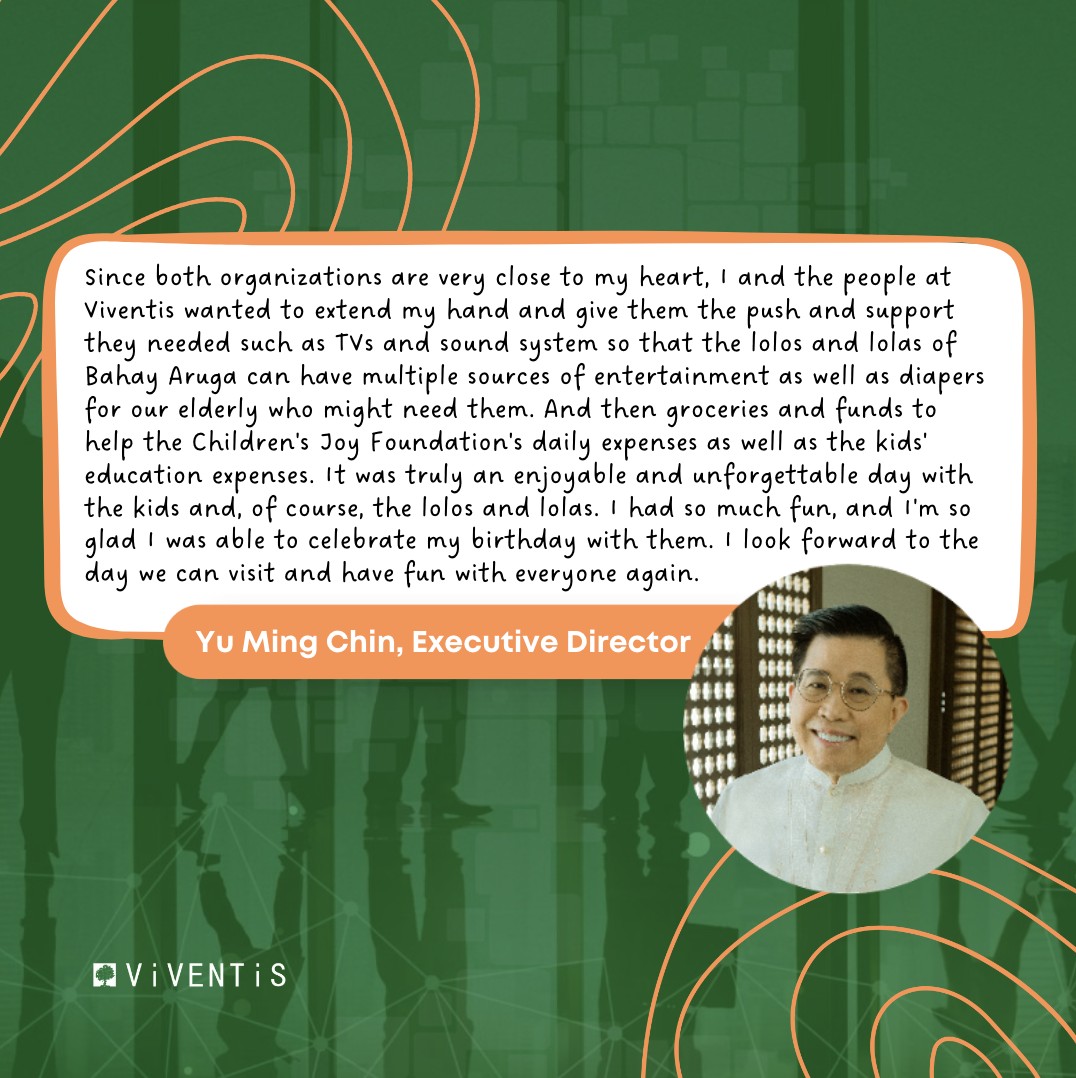 It was truly a day to remember, and a day well spent for everyone.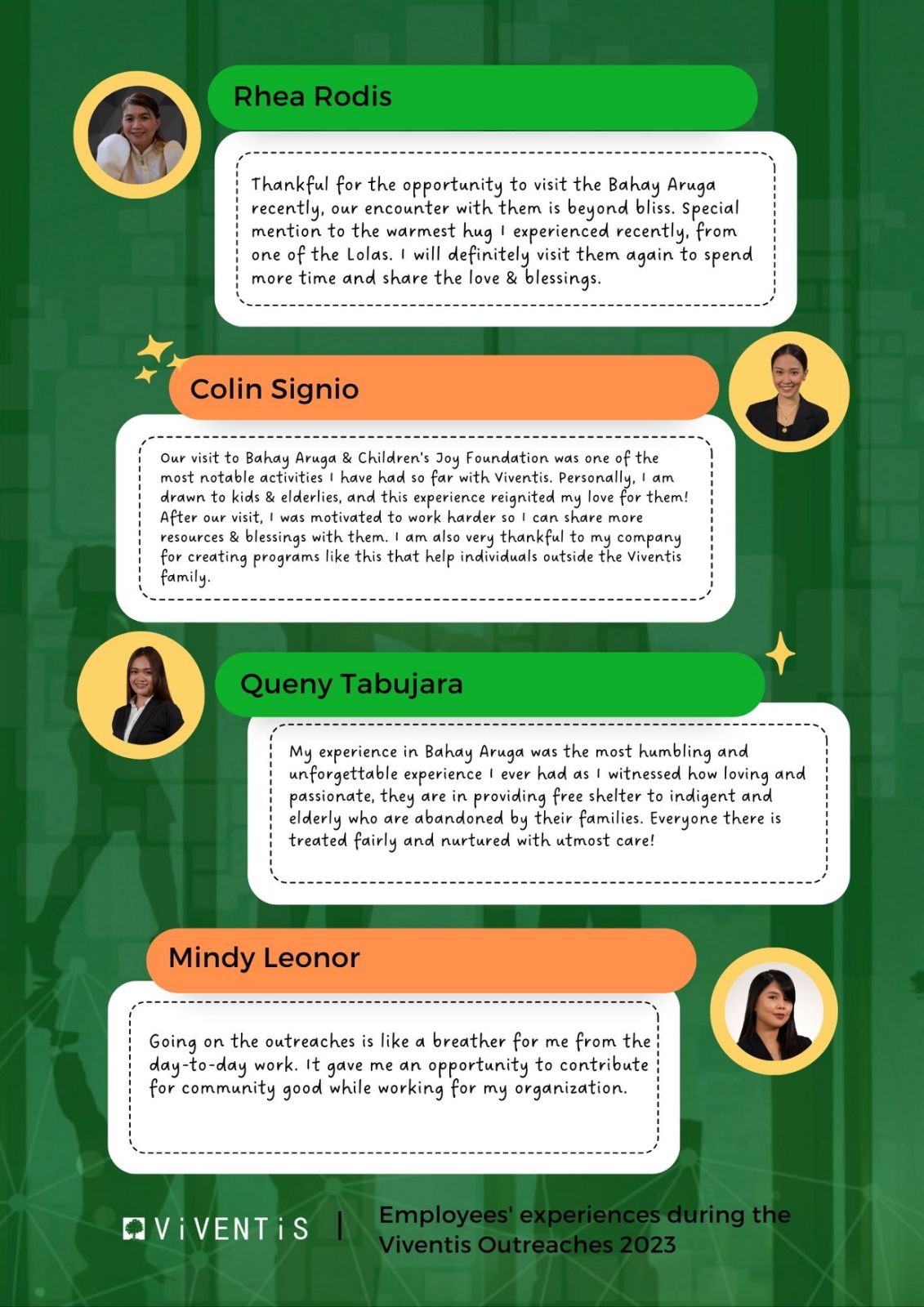 Three years ago, our world was shaken by the COVID-19 global pandemic. Not only our daily routines were disrupted by the deadly virus, but our realities as well. Some of us got the shorter end of the stick almost constantly, while others experienced breakthroughs. Amidst the chaos that the pandemic has brought us, one thing remained the same and even got stronger with each passing day. It was camaraderie.
Prior to the pandemic, we were all preoccupied with our respective lives to the point that we somehow forgot to pause and look around our surroundings, but as we spent months isolated in our homes, we witnessed different types of kindness being extended to people in need. It ranged from our brave frontliners risking their lives to save people who have unfortunately caught the virus to normal citizens leaving food and other basic necessities in community pantries.
And as we enter the new year, we as an organization as well as individuals hope to continue exemplifying the best example in lending a helping hand to those who might be in need of our help, in the hopes of sparking a movement in which many more like-minded groups will participate, resulting in a larger, longer lasting, and more promising change.
Related Articles
On November 4, 2022, Viventis Search Asia held their monthly town hall to celebrate the company's...
When work from home or hybrid work was implemented, the majority thought that this would just be a...
Viventis Search Asia stands as a steadfast testament to the enduring virtues of hard work, grit,...