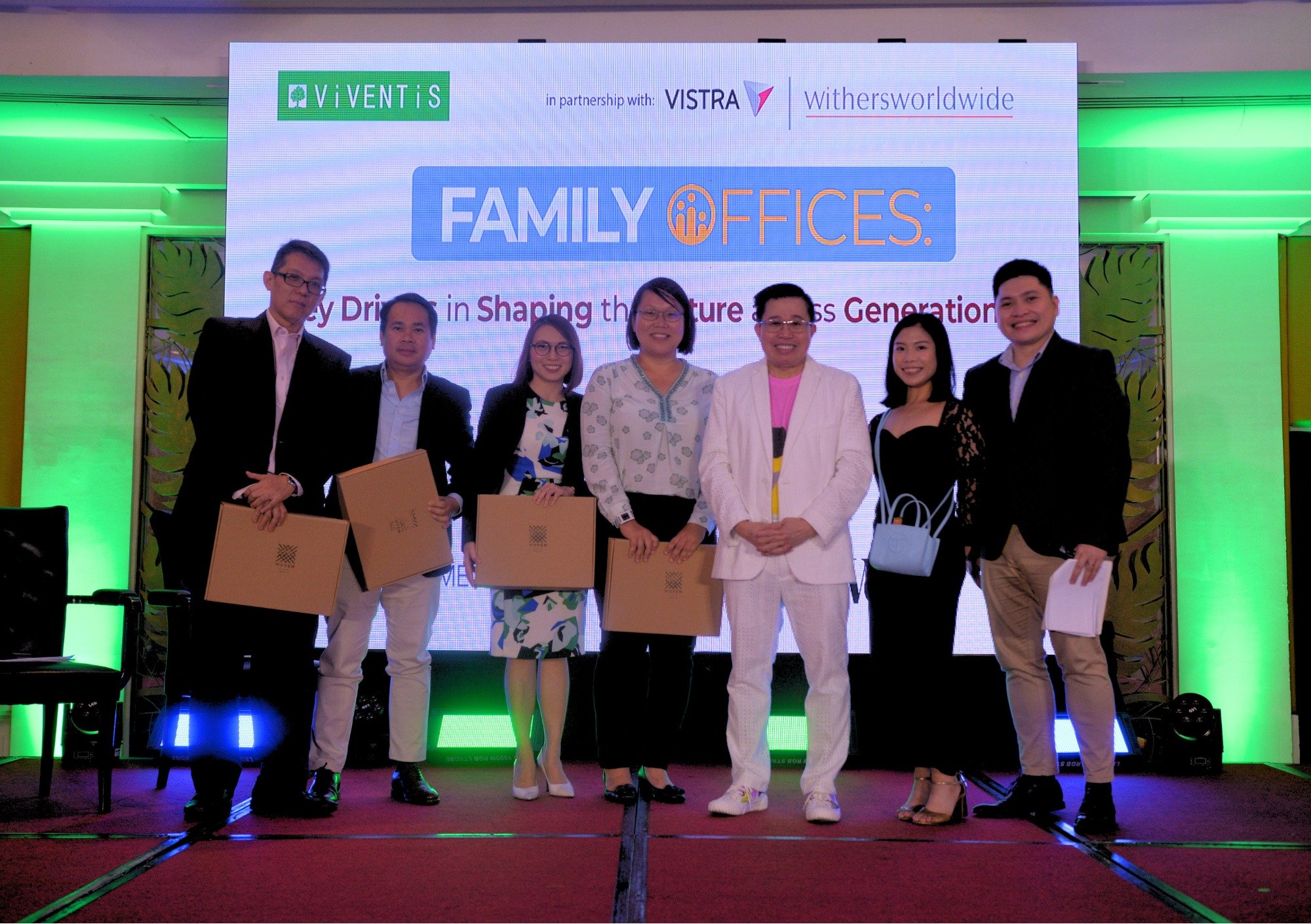 Family Offices: Key Drivers in Shaping the Future Across Generations
A Family Office serves as an exclusive advisory entity specializing in private wealth management for ultra-high-net-worth individuals. Diverging from conventional wealth management firms, it provides a comprehensive approach to fulfilling the financial and investment requirements of prosperous individuals and families.
Asian economies have rebounded strongly after the pandemic, showing resilience and sustained growth. The Asia-Pacific region is poised for substantial wealth expansion, as wealth management firms aim to double AUM and increase revenues by 60% by 2025. In 2021, the region had 7.2 million high-net-worth individuals (HNWI), with India expecting an 80% HNWI population increase by 2031. Singapore is becoming Asia's top wealth management hub, attracting 2,800 HNWI in 2022.
"The number of family offices in Asia far outpaces" the rest of the world."
Family offices in Asia are booming, surpassing global trends, with 40% established since 2010. Super-wealthy individuals in the region are diversifying into complex global investments, driven by generational transitions.
In addition to financial planning and investment supervision, family offices offer an extended spectrum of services encompassing budgeting, insurance, philanthropy, wealth transition planning, tax support, and tailor-made solutions.
Among family-owned businesses, strategies like trusts and asset foundations are often essential for future planning. The intricacy of such situations prompts individuals to engage a family office, entrusted with overseeing assets and nurturing alignment. Beyond financial concerns, this entity adeptly handles non-monetary aspects like education, travel, and domestic arrangements.
Essentially, a family office presents a range of personalized services for affluent individuals, spanning from overseeing investments to guiding philanthropic endeavors. These offices commonly house a dedicated team of specialists, ensuring bespoke attention for this specific clientele.
Family offices vary in type, each tailored to affluent families' diverse needs. Some common types include: Single Family Office, Multi-Family Office, Virtual Family Office, Full-Service Family Office, Outsourced Family Office, Global Family Office, Impact-focused Family Office, Private Equity Family Office, Real Estate Family Office, and Legacy Family Office.
Each family office type offers unique services, enabling affluent families to align their choices with their financial goals, values, and complexities of wealth management needs.
Do You Need a Family Office?
Determining the suitability of a family office goes beyond a mere assessment of your wealth; it entails the examination of various elements. These include your earnings, portfolio diversification, personnel structure, operational expenses, regional variations, familial relationships, philanthropic inclinations, and the amount of time you can commit.
When making the decision about opting for a family office and when comparing the most prominent ones, a thorough and comprehensive assessment is imperative.
In a world driven by collaboration and growth, Viventis Search Asia partnered with Withers and Vistra to host an exclusive event entitled Family Offices: Key Drivers in Shaping the Future Across Generations last July 26, 2023. The event brought together respected families, industry leaders, and professionals from various fields, aiming to foster insightful discussions and valuable networking opportunities.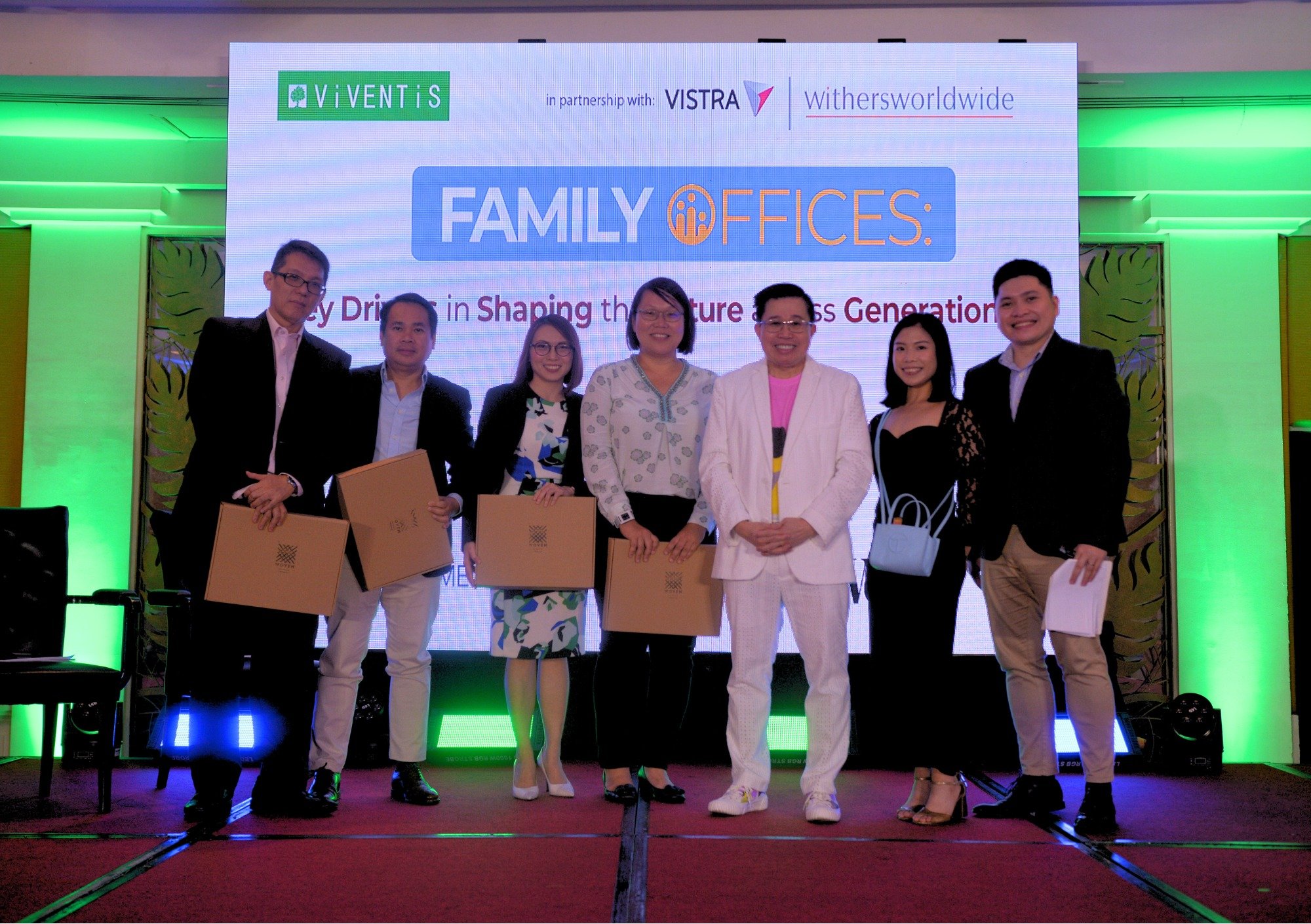 The event began with an enlightening speech from Viventis' Executive Director, Yu Ming Chin. In his address, he eloquently discussed the role of family offices in securing business futures, emphasizing Viventis' commitment to helping organizations establish their family offices.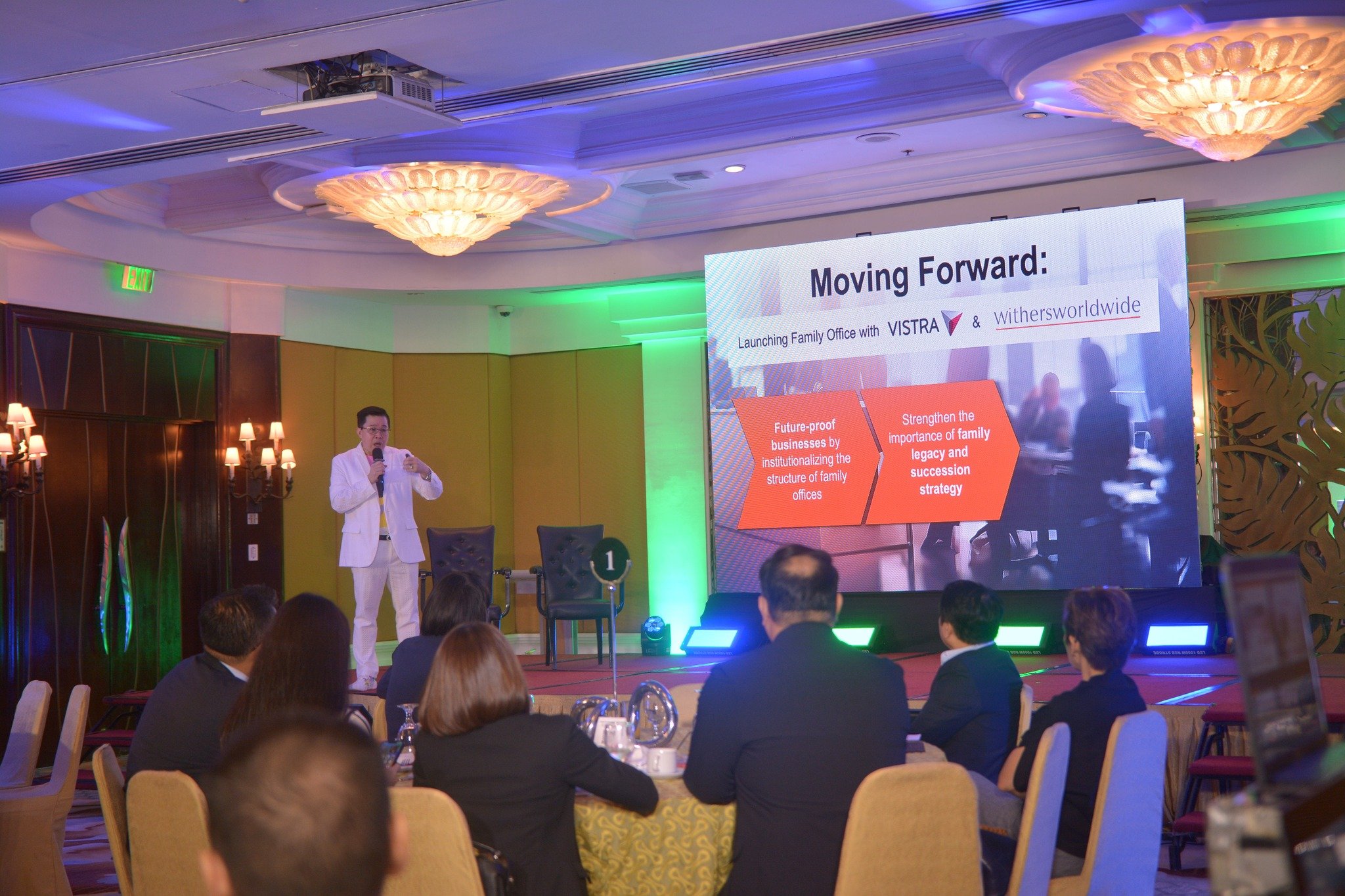 He offered a unique perspective on the extraordinary times we find ourselves in, stressing that our current situation is far from normal. He highlighted the pivotal role that family offices play in securing the future of businesses and made it clear that their responsibility extends beyond the immediate interests of the family.
He emphasized their broader vision for economic growth, one that contributes not only to the success of individual businesses but also to the overall development of nations and societies. His words inspired the audience to embrace innovation and strategic thinking as essential tools for navigating this dynamic business and societal landscape.
Following the opening remarks, Jeremy John Pintor, Viventis Talent Development Director and Group Head, returned to the stage. He introduced the distinguished speakers from Withers and Vistra, providing an overview of the upcoming panel discussion and its significance, highlighting why everyone should pay close attention.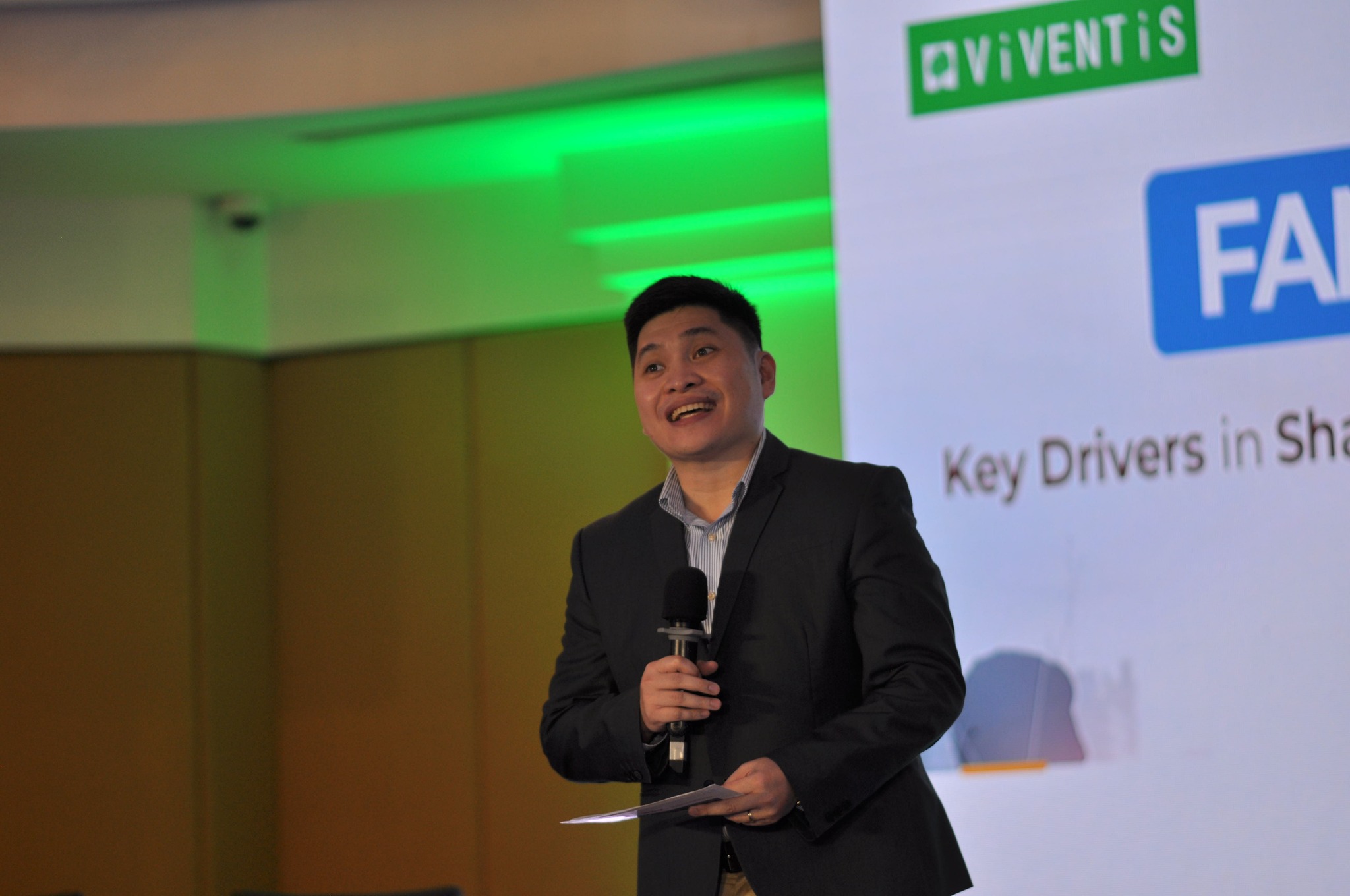 Understanding Family Offices
Esteemed experts and speakers from Withers, Chua Yee Hoong, and Diane Cecilia Yu provided a comprehensive introduction to the concept of family offices during the first session titled "Understanding Family Offices." They addressed when and why individuals or families should consider establishing such entities and explored generational dynamics, delving into the crucial realm of succession planning while also shedding light on conventional investment holding structures.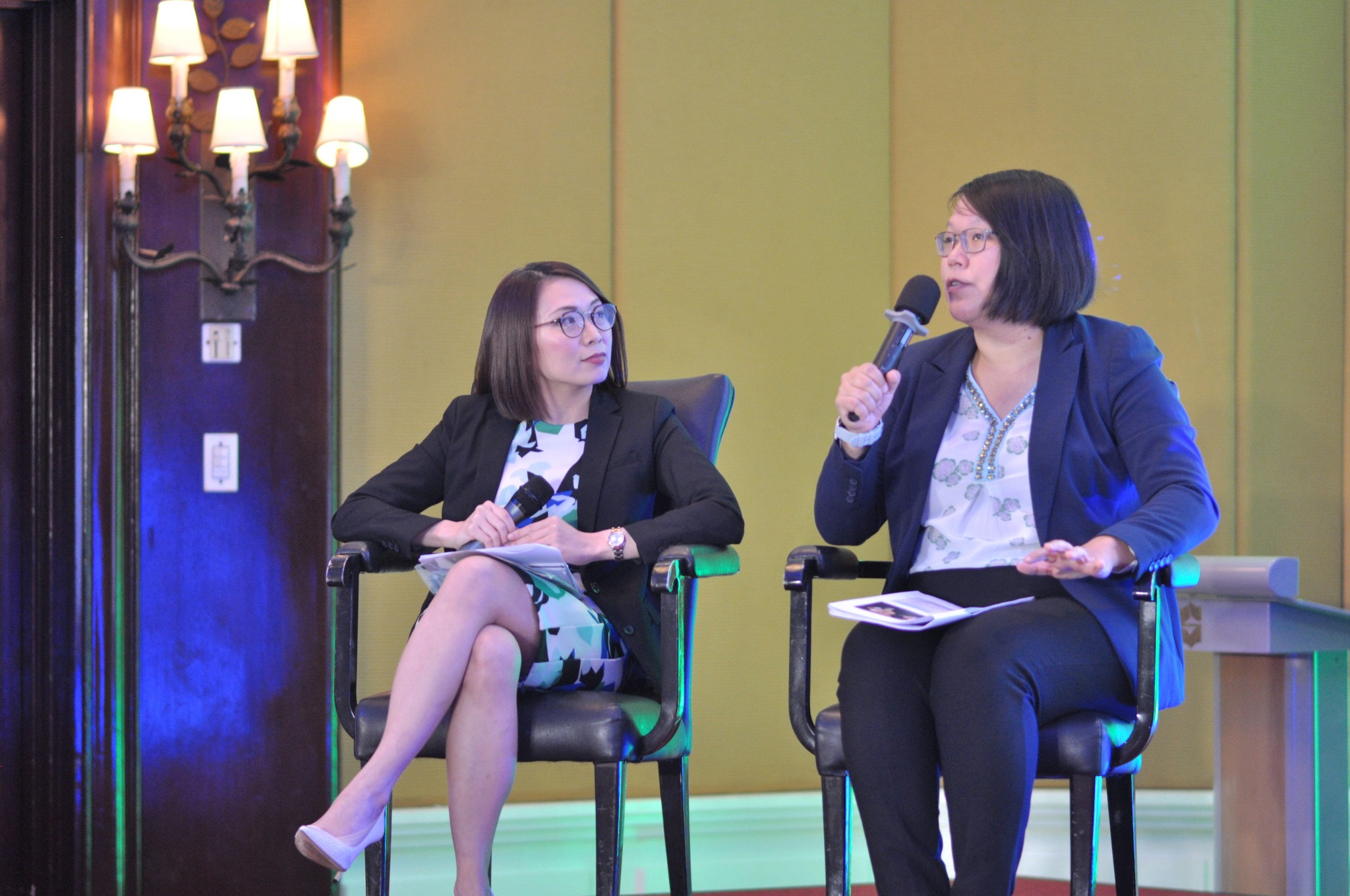 During their insightful presentation, the speakers navigated through the intricacies of family offices, differentiating between Single Family Offices (SFOs) and Multi Family Offices (MFOs). They articulated that SFOs are tailored to the unique needs and preferences of a single family. This personalized approach exemplifies the essence of an SFO, where every aspect of the office is designed to serve the specific requirements of one particular family.
The discussion then expanded to encompass the concept of an MFO. The speakers clarified that while the term might not denote architectural distinctions, within the context of fund management, it refers to independent third-party fund managers. These professionals provide asset management or fund management services to a diverse clientele, serving not just one family but multiple families.
Importantly, MFOs typically operate under regulatory oversight, often holding licenses as fund managers or being registered as such entities. This regulatory aspect underscores their commitment to providing financial services to numerous families, emphasizing professionalism, accountability, and their ability to manage assets for multiple clients.
The session not only demystified the differences between Single and Multi Family Offices but also provided attendees with a comprehensive perspective on the essential considerations and structures within the realm of family wealth management.
Best Practices in Building a Strong Family Office
Expanding on the insights from the first session, Chua Yee Hoong and Diane Cecilia Yu delved into strategies aimed at cultivating resilient family offices. Central to their discussion was the session's poignant theme: "What is the most common motivation for building and strengthening one's Family Office?"
Drawing from wisdom passed down through generations, the esteemed speakers engaged the audience with an ancient Chinese proverb that many present were likely familiar with. The proverb highlights a common concern shared by families worldwide, especially in Asia, where wealth is often in the hands of the first and second generations of business owners. It suggests that wealth tends to follow a three-generation cycle: the first generation creates it, the second generation expands it, and the third generation risks consuming or depleting it. Shockingly, statistics reveal that less than 10% of family wealth endures into the third generation.
This profound observation resonated with the audience and underscored the pressing need for comprehensive family office planning. They also went on to explain that, particularly since the onset of the pandemic, there has been a surge of interest in family offices from not only wealthy Asian families but also successful entrepreneurs who have recently divested their business interests. These individuals approach the concept of a family office with a twofold objective: not only to safeguard their wealth for future generations but, more crucially, to equip their offspring with the necessary skills and mindset to responsibly manage the wealth.
Intriguingly, this session shed light on the evolving motivations behind the establishment and reinforcement of family offices, emphasizing the critical role they play in shaping the legacy and financial education of the next generation.
Singapore's Role in Family Office Growth
After a much-needed coffee break and fresh air after a very information-rich discussion from the first and second talk sessions, the final session commenced and featured a panel with Withers very own Daniel Yong and Chua Yee Hoong, as well as Vistra's Otto Von Domingo, moderated by Diane Cecilia Yu.
They explored Singapore's role as a magnet for family offices, discussing tax incentives, the innovative VCC structure, regulatory compliance, and operational best practices. Real-world case studies illustrated the use of VCCs in family holdings, U.S. real estate investments, and tailored succession planning for Philippine families.
Throughout the event, speakers engaged with attendees, answering questions and simplifying complex topics. This interactive approach enriched the summit, promoting a meaningful exchange of ideas and expertise.
To bring the event to a fitting close, an engaging and interactive networking session followed the three-part panel discussion. This collaborative environment offered attendees and stakeholders alike a golden opportunity to exchange ideas and share valuable insights related to the event's agenda.
Final Thoughts
To perfectly encapsulate everything, the world of family offices is a dynamic and multifaceted entity, catering to the diverse needs and aspirations of affluent individuals and families. Whether it's safeguarding wealth for future generations, fostering responsible financial management, or contributing to the broader growth of businesses and societies, family offices play a pivotal role.
The recent event hosted by Viventis Search Asia, Withers, and Vistra provided a platform for valuable insights and discussions, underscoring the significance of family offices in shaping the future across generations.
Furthermore, family offices extends well beyond financial management; it encompasses innovation, strategic thinking, and a dedication to a legacy that transcends individual interests. If you're interested in gaining further insights into family offices, you might want to explore the two-part masterclass webinar series, "Fund Managers Master Class: Platform Singapore," offered in partnership by Viventis Search Asia and Vistra.
This series has been carefully crafted to empower families with the knowledge needed both before and after establishing a fund in Singapore, allowing you to delve deeper into the intricacies of family wealth management and learn from the experiences of others.
In conjunction with the event, Viventis Search Asia is pleased to introduce their Succession Planning service. As you continue to explore and deepen your understanding of family offices and their pivotal role within your enterprise, we eagerly anticipate joining you on this ongoing journey of discovery and collaboration in the ever-evolving landscape of family wealth management.
Find out more about our innovative solutions by visiting our website at www.viventis-search.com or connecting with one of our Talent Development experts via: execad@viventis-search.com

Related Articles
2020 is indeed a year full of surprises. We've seen and heard unexpected events that affected us in...
How do we win in the war for talent in the re-designed future of work? Take a look at some insights...