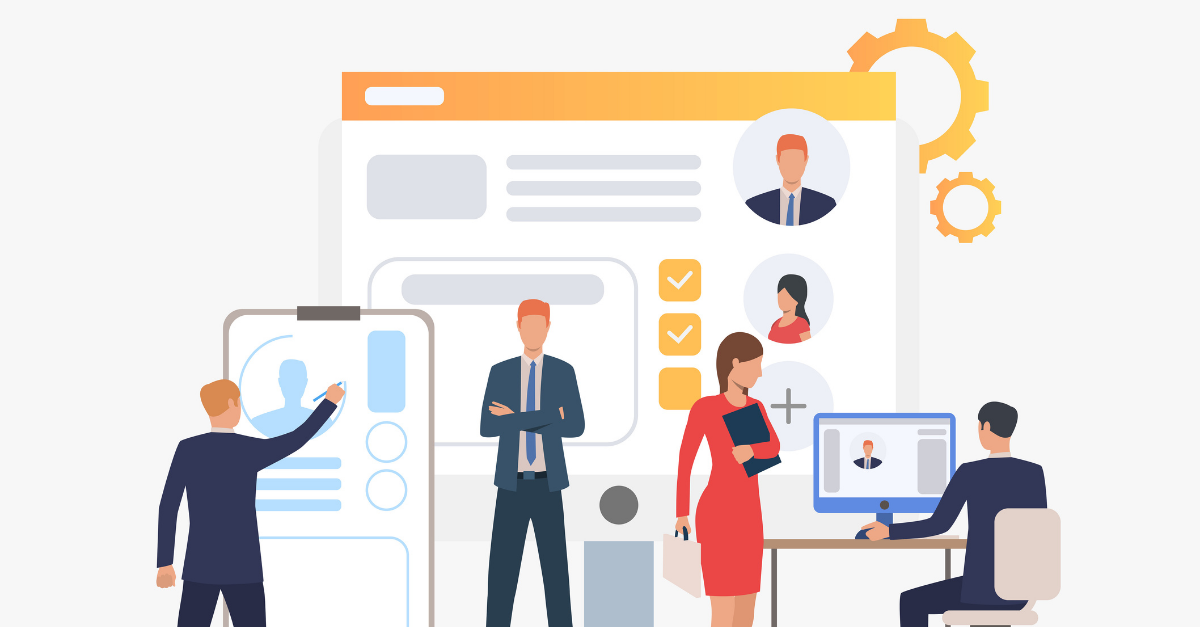 3 Ways to Conquer High Volume Hiring Challenges
As we start the shift to the new reality in the workplace, many industries are welcoming more people to fill in roles to increase overall performance and productivity. With this, high volume hiring has been one of the most pressing challenges that human resource professionals are facing. On average, it takes 36 days to screen and hire a candidate according to SHRM which in return gives a low candidate conversion rate.
However, with the evolving human resource trends and technologies it is possible to conquer these hiring challenges. If you're a seasoned recruiter who's facing difficulties in high volume hiring, we've listed down a few strategies you can use to help you and your teams have a more efficient hiring strategy in this new future of work.
What is Volume Hiring?
As defined by Ideal, high volume hiring or volume hiring refers to the practice of hiring for a large number of open positions in a given period of time. By large numbers, we're speaking in terms of hundreds and thousands of candidates to fill in. This type of hiring is prevalent in the hospitality, business process outsourcing, retail and information technology industries.
Most Common High Volume Hiring Challenges
Opening new roles to increase the organization's operations is a great thing but on the side of HR, this could be a challenge especially now that they are also required to fill in other tasks aside from screening, sourcing and hiring a number of candidates. When it comes to volume hiring, here are some common challenges faced by HR professionals across the globe:
Team Capacity: As mentioned, the role of HR is becoming more strategic and is expected to take on multiple roles for the organization. One challenge that HR teams are facing is the capacity of the team to have enough people handle a large number of hiring requirements on top of other tasks expected of them like employee engagement, performance management etc.
Average time to screen applications: The numbers are quite alarming, according to

Ideal

, one job opening receives around 250 resumes which can leave one recruiter around 23 hours to screen resumes for one single hire alone! This also includes the task of segmenting candidates if they are qualified or not.
Bias in hiring: One major problem that HR is facing when it comes to hiring in volume is not having sufficient time or strategy to qualify candidates or have an in depth screening process that reduces bias in hiring. As a result, this can leave them with a low quality candidate pool only to find out in the end that a candidate is not fit for the job.
Candidate Experience: Whether the applicant is hired or not, they still find value in the overall hiring experience. With the rise of social media and job platforms, they can easily leave a review about a good or bad experience with your company. With this, an emerging challenge for HR is not being able to accommodate 100% of the applicants which can leave a not so good impression for your company's employer branding.
Turnaround time and candidate pool: Screening candidates can be one thing but making sure you are left with candidates that are the right fit is a different strategy. Based on the statistics shared on the total number of hours to hire one candidate, the average turnaround time for HR takes

36-40 days

.
Conquering High Volume Hiring Challenges
How can HR avoid or reduce their hiring volume challenges? Our Viventis Career Technology experts recommend three strategies you and your HR teams could take:
Hire a third party service: Although high volume hiring is one field of HR, not a lot of companies are equipped with this resource. If you're a company with a small HR team, you might want to consider leaving your high volume requirements to the experts.
Aside from Executive Search, Viventis Search Asia also offers high volume hiring services for any organization that is in need to fill in a large volume of positions in a short span of time.
Integrate recruitment automation tools: If your recruitment team is ready to handle recruitment automation and would like to take their recruitment technology capabilities to the next level, integrating smart recruitment technologies that are based on

Natural Language Processing

or

Conversational AI

can help you screen and process an average of 2000 applications a day.
Majority of recruitment technology tools like Curious Thing AI are made to handle large volume applications. Not only that, they also help improve your candidate experience giving 100% of your candidates an equal chance to get to know more about your employer brand.
Leverage on recruitment marketing strategies: If your recruitment team is not yet ready to handle recruitment automation, a good start would be to work with your IT and Marketing team to come up with a careers page in your website that showcases your overall employer brand and a list of your urgent job openings. Once you have your careers page set up, you can have a form that includes pre-qualifying questions to help segment applicants better.
If you also have a large engagement on social media, you can drive more traffic to your careers page by posting your urgent openings on specific platforms like LinkedIn and Facebook and have your employees share this to their own networks as well.
Depending on your team's capacity and overall HR budget, you can choose any of these three recommendations to help you eliminate one if not all of the volume hiring challenges that your team is facing.
Revolutionizing AI in Recruitment
Want to explore how recruitment in AI can address your volume hiring challenges? Check out this quick video for additional learning:
Related Articles
When work from home or hybrid work was implemented, the majority thought that this would just be a...
In line with our 20th anniversary this year, our Viventis Career Technology arm strengthens its...
Both a witness and a leader of change in the human capital industry for two decades - Viventis...